Managing Director, BlackRock U.S. and Canada Defined Contribution Group
Anne Ackerley is head of BlackRock's U.S. and Canada Defined Contribution group and is responsible for providing retirement strategies and services to over 60,000 defined contribution plans across North America including over 50% of the Fortune 100, ultimately reaching more than 15 million Americans.

An experienced senior executive in financial services, Anne has been with BlackRock since 2000 and held various leadership positions at the firm before assuming her current role in 2015. She serves on BlackRock's Global Operating Committee, Americas Executive Committee, Philanthropy Board, and the Retirement Committee for the BlackRock Retirement Plan. Outside the firm, Anne is a frequent speaker and writer about retirement readiness and female leadership development. Anne currently serves on the Executive Board of DCIIA and is a trustee of Mosaic Mental Health. In 2013, Anne was honored by the YWCA Academy of Women Leaders and was named a 2013 trailblazer by the National Council for Research on Women (NCRW) for her work in advancing gender equity. She was also recognized on New York City & State CSR's Responsible 100 list in 2016. In 2017, she was invited to join the Women's Forum of New York and C200, both premier organizations of women leaders. Last year, Anne was honored as the recipient of the Women's Bond Club's 2018 Merit Award for her outstanding leadership in financial services. Anne earned a BA degree, magna cum laude and Phi Beta Kappa, in Economics from Harvard College in 1984, and an MBA degree from Harvard Business School in 1988.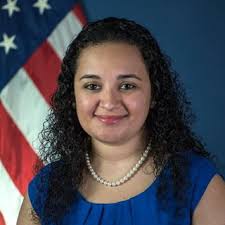 Policy and Government Affairs Manager, Young Invincibles
Allie Aguilera DiMuzio is Young Invincibles' Policy and Government Affairs Manager, a role in which she works to advance economic opportunity for young adults and to elevate their voices in halls of power around the country. Her primary focus in this role includes pursuing policies that advance young adult financial security, health care access, affordable higher education, and workforce opportunities. Prior to YI, Allie led public affairs, government relations, and strategic planning as a political appointee at the U.S. Department of Transportation's Pipeline and Hazardous Materials Safety Administration. She served as a policy analyst for New York City Mayor Bill de Blasio, focusing on women's and girls' economic and social rights, universal broadband, and educational and economic equity. Allie has worked on several successful campaigns and elections, including Virginia Governor Terry McAuliffe's 2013 campaign and overseeing DNC State operations during the 2012 Presidential election. She began her career at the Democratic National Committee and is a proud graduate of the University of Virginia.
Director of Economic Policy, Bipartisan Policy Center
Shai Akabas is director of economic policy at the Bipartisan Policy Center, where he leads and conducts research on a variety of economic policy issues, including the retirement security, the federal budget, and the financing of higher education. Akabas joined BPC in 2010 as a staffer on the Domenici-Rivlin Debt Reduction Task Force, and later assisted Jerome Powell, now Chairman of the Federal Reserve, in his work on the federal debt limit. For the past several years, Akabas has steered BPC's Commission on Retirement Security and Personal Savings, co-chaired by former Senator Kent Conrad and the Honorable James B. Lockhart III. Prior to joining BPC, Akabas worked as a satellite office director on New York City Mayor Michael Bloomberg's 2009 campaign. Born and raised in New York City, he received his B.A. in economics and history from Cornell University and an M.S. in applied economics from Georgetown University.
Executive Director, Georgetown University Center for Retirement Initiatives
Angela M. Antonelli is a Research Professor and the Executive Director of the Center for Retirement Initiatives (CRI) at Georgetown University's McCourt School of Public Policy. She also is a Fellow of the National Academy of Public Administration.
As the Executive Director of the CRI, Angela works closely with policymakers, states and stakeholders to strengthen the retirement security of families and individuals by expanding the availability and improving the effectiveness of retirement savings, investment and income solutions for private sector workers. Ms. Antonelli is relied upon for her insights and opinions on issues related to retirement security and savings, including options for plan design and related legal and regulatory considerations, appearing in the Wall Street Journal, New York Times, Pensions& Investments and many other major news outlets. She serves as an expert advisor to the World Economic Forum Retirement Investment Reform Project, is an invited regular contributor to Forbes.com and MarketWatch and has served as a member of several state retirement task forces. Prior to assuming her positions at Georgetown, Angela worked in both the public and private sectors, with leadership roles at the U.S. Department of Housing and Urban Development, the White House Office of Management and Budget, a major Washington, DC think tank, and a major public sector consulting firm. She has a B.A., summa cum laude, from Cornell University and an MPA with honors from Princeton University.
Head of Strategic Business Segments, Wells Fargo Asset Management
Fredrik Axsater is executive vice president and head of Strategic Business Segments at Wells Fargo Asset Management (WFAM). In this role, he is responsible for long-term U.S. institutional distribution, as well as growing key global WFAM businesses, including Defined Contribution (DC) and Environmental, Social, and Governance (ESG) investing. In addition, he is responsible for advancing WFAM business growth at Wells Fargo Institutional Retirement and Trust.
From 2011 to 2017, Mr. Axsater worked for State Street Global Advisors (SSGA), most recently as the global head of the DC and ESG businesses, where he was responsible for advancing retirement and ESG initiatives, including product development, distribution, client service, operations, and marketing infrastructure. Prior to joining SSGA, he was a managing director and head of investment strategy and product management for BlackRock's DC business. He began his investment industry career in 1996, and has deep investment knowledge, with a particular expertise in target date and retirement income solutions, as well as best-practice DC plan architecture. Earlier in his career, he spent ten years in multiple portfolio management roles, across both defined contribution and global macro strategies.
Mr. Axsater earned a bachelor's degree in electrical engineering from the University of San Diego, a master's degree in business administration from the University of Illinois, and has earned the right to use the Chartered Financial Analyst® (CFA®) designation. He co-led a strategic partnership between SSGA and CFA Institute, and for many years has worked closely with CFA Institute to evolve the CFA curriculum. Mr. Axsater is a member of the WFAM Executive Management team.
Director of Workplace Thought Leadership, Fidelity Investments
Eliza is a Director with Fidelity's Workplace Thought Leadership team. For the past 9 years she's been focused on various retirement communication and financial wellness positions across the organization. From her research she has created a specific, educated point-of-view on financial well-being and retirement savings trends, which has been used by employers, their employees, advisors, policy makers, and the media.
CEO, Vault
Matt Beecher is a 25-year fintech innovator and venture capitalist. As CEO of Vault, Beecher leads the Austin-based team to expand its vision on how technology can change lives through student loan management for employees. Beecher has a track record of growing and scaling social impact companies that help Americans tackle major social challenges like investing, insurance and growing generational wealth. Prior to Vault, he served as co-founder of Redstar Ventures, ThirdChannel and SCS Financial.
Senior Fellow, Aspen Financial Security Program
Head of Long-Term Savings and Retirement, Center for Financial Services Innovation
Karen leads CFSI's work and strategy in the retirement space, including multiple research and thought leadership projects focused on deepening the financial services industry's understanding of the complex financial health challenges facing financially vulnerable pre-retirees and retirees alike.
A ten-year veteran of CFSI, Karen led the development of the Financial Health Network, a community of over 150 financial services innovators committed to building products, services, and engagement models that generate improved financial health outcomes for consumers. She serves as a senior consultant in CFSI's consulting practice and specializes in advising the largest financial services brands in the country – including mega- and regional banks, payments networks, asset managers, and insurance companies — on their financial health strategies. Karen speaks regularly at industry conferences on how financial services providers can leverage innovation to deliver financial health strategies that create value for the customer and business alike.
Karen began her career in the retirement industry, as a bilingual 401(k) plan educator for both Strong Funds and Wells Fargo Institutional Trust Services. Her years in factories, hotels, and on hog farms, speaking directly with thousands of diverse workers, convinced her that financial services should be a force for good in the lives of all Americans, and that the 401(k) record keeping and asset management industries have a critical role to play in improving Americans' financial health.
Karen holds M.B.A. and M.P.P. degrees from the University of Michigan. She also holds a B.A. in Spanish and Art History, with a minor in Mathematics, from Indiana University. She lives in Ann Arbor, Michigan, with her husband, Matt, and two young sons.
Josef and Margot Lakonishok Endowed Professor of Business and Dean of Gies College of Business, The University of Illinois at Urbana-Champaign
Jeffrey Brown also serves as a professor of finance and was the founding director of the Center for Business and Public Policy. Jeff is co-director of the Disability and Retirement Research Center at the National Bureau of Economic Research (NBER) in Cambridge, MA; a Trustee for TIAA and chair of the Investment Committee; a member of the Governing Board of the Center for Audit Quality (CAQ); vice chair of the Board of Managers of UI Singapore Research LLC; and a member of the Advisory Board of the Urban Institute/Brookings Institution's Tax Policy Center. Previously, he has served as a senior economist with the White House Council of Economic Advisers, as an economist with the President's Commission to Strengthen Social Security, as a member of the Social Security Advisory Board, and as a member of the 2015 Social Security technical panel. He earned his PhD in economics from MIT, his MPP from Harvard, and his BA from Miami University (Ohio).
Senior Vice President, Retirement and Income Solutions, MetLife
Tim Brown is senior vice president, head of Life & Income Funding Solutions (LIFS) for MetLife. LIFS includesMetLife's Structured Settlements, Institutional Income Annuities, Specialized Benefit Resources (e.g., corporate- and bank-owned life insurance) and nonpension Post Retirement Benefits businesses. The division is part of Retirement & Income Solutions, the company's institutional retirement business, which historically has been responsible for generating over 20 percent of MetLife's operating earnings.
Brown, who joined MetLife in 1997, has over 25 years of experience in insurance and financial services, working in both individual and group markets with products including property casualty, healthcare, mutual funds, life insurance and annuities. In his current role, Brown has overall profit center and general management responsibility, including product oversight and development, underwriting and pricing, sales and relationship management, and service and operations, for the LIFS businesses.
Prior to MetLife, Brown held positions with Prudential Financial and City Insurance Services. He has extensive knowledge of specialty life insurance and annuity products and has written and been quoted in published articles related to strategies for managing non-qualified benefit liabilities and securing lifetime income.
Brown earned his Bachelor of Business Administration with a concentration in Finance & Economics from Susquehanna University in Selinsgrove, Pennsylvania. He is a FINRA Registered Principal, a Chartered Life Underwriter (CLU®), and a Chartered Financial Consultant (ChFC®).
Managing Director, Head of Institutional Defined Contribution, PGIM
Josh serves as an advisor to PGIM's large Defined Contribution (DC) clients, providing expert counsel and thought leadership on investment issues ranging from plan design, Qualified Default Investment Alternatives (QDIA), implications of regulatory change and implementation. Josh works on developing innovative solutions and thought leadership to help plan participants accumulate the wealth needed for their retirement.

Prior to joining PGIM, Josh was the Head of Defined Contribution for Russell Investments where he was responsible for the leadership, strategic direction, and growth of Russell Investments' U.S. Defined Contribution (DC) asset management business across the institutional and intermediary channels. Prior to his twelve years at Russell Investments, Josh spent nine years at Hewitt Associates.

Highly regarded throughout the industry and a recognized DC thought leader, Josh served a three-year term (2013-2015) as a member of the Department of Labor's ERISA Advisory Council on policies and regulations affecting employee benefit plans governed by the Employee Retirement Income Security Act. Josh is also actively involved with several industry organizations, including the Defined Contribution Institutional Investment Association (DCIIA), serving as an executive committee member and former Chair of the Retirement Research Board, and the Employee Benefit Research Institute (EBRI), serving as the Vice Chair on the Board of Trustees and former Research Chair. In 2016, Josh was ranked by Chief Investment Officer (CIO) as one of the world's 10 most influential investment thought leaders worldwide and recognized as a top DC specialist. This marked the fourth consecutive year Josh has been named to the CIO Knowledge Brokers list.

Josh earned his BA from the University of Michigan and an MBA from the University of Chicago. Josh holds the Chartered Financial Analyst (CFA) designation.
Managing Director, Retirement Policy, BlackRock
Prior to starting this role in June 2018, he was Head of USWA iShares, where he was responsible for leading the strategy and distribution of the exchange-traded products to deliver fiduciary value to financial advisors. Prior to that role, he was the Chief Operating Officer of US Wealth Advisory, where he was responsible for the strategy, product management, finance, and operating functions for the group.

Prior to joining BlackRock in 2011, Mr. Craven led American Century's North American Institutional business. He began his career as an attorney; served as Deputy Treasurer of the Massachusetts' Pension Investment Division and spent 9 years in the Institutional business at Putnam Investments in various senior leadership roles, which included heading their large market defined contribution business.

Mr. Craven earned his AB degree in Economics from Brown University in 1980, and his J.D. from Fordham University Law School in 1983
Program Manager, The Aspen Financial Security Program
Michelle joins the Aspen Institute's Financial Security Program on secondment from the NEST pension scheme in the UK. At NEST, Michelle manages partnerships and external affairs for NEST Insight, the in-house research unit set up to help solve challenges facing workers in saving for retirement. In 2018, the Aspen Institute FSP and NEST Insight formed a partnership with the aim of enhancing understanding of, and providing new insight into, how retirement systems can be improved for those on low and moderate incomes. While at Aspen FSP, Michelle will continue to advance this partnership, as well as work on a broader range of research initiatives and convenings within the FSP program. Prior to joining NEST, Michelle held roles at the Social Market Foundation, a UK public policy think tank, and at the London Jazz Festival.
Director, Paychex, Inc.
Paul Davidson, director of product management at Paychex, Inc., started the retirement services division at Paychex with nothing more than the belief that saving for retirement should be an employee benefit accessible to all— not just those who work for large companies. With that vision, Paul architected, built, and today oversees the 401(k) product at Paychex, administering more than 77,000 401(k) plans, making Paychex one of the largest record keepers in the U.S. based on number of plans serviced.
With a concentration on the micro market, Paychex simplifies and minimizes the administrative burden for the employer, allowing businesses to offer employees state-of-the-art retirement benefits. These benefits can include fiduciary service, unrestricted share class access, investment advice, electronic 5500, as well as sophisticated allocation methods.
Head of Defined Contribution Plan Specialists, T. Rowe Price
Michael Davis is the head of the institutional defined contribution plan specialists team for the Americas division of Global Investment Management Services (GIMS) of T. Rowe Price, the organization responsible for the firm's institutional business worldwide.
In this role, he leads the team responsible for expanding the firm's reach and strategic engagement capabilities in the U.S. institutional defined contribution investment-only (DCIO) segment. He is a member of the GIS leadership team and plays a key role in guiding the group's U.S. DCIO strategy. Mr. Davis is a vice president of T. Rowe Price Group, Inc., and T. Rowe Price Associates, Inc., and is a member of the T. Rowe Price Trust Company Board. Mr. Davis has 26 years of industry experience. Prior to joining the firm in 2016, Mr. Davis spent 17 years with J.P. Morgan, where he ultimately became managing director and head of the western U.S. region for J.P. Morgan Asset Management. In 2009, he was appointed deputy assistant secretary for the U.S. Department of Labor's (DOL) Employee Benefits Security Administration. After four years at the DOL, he joined Prudential Financial as senior vice president and head of stable value and later served as director of institutional client relationships at Calvert Investments. Mr. Davis earned a B.B.A. in finance from the University of Texas at Austin and an M.P.P. in public policy from the JFK School of Government at Harvard University. He is a Series 7, 63, and 24 registered representative.
Vice President of Global Benefits, Comcast
Sabrina Davison is Vice President of Global Benefits for Comcast, one of the world's largest media and technology companies, including Comcast Cable, NBCUniversal and Spectacor. Sabrina is responsible for the overall management of Comcast's domestic and international benefits focusing on design and strategy. She was previously Vice President for the benefits consulting firm, Fitzmaurice Companies, Inc. Over her 20+ year career, she has become known for her ability to manage large, complex teams effectively and for designing and delivering best-in-class, personalized health and financial benefits.
Chief Investment Officer, United Technologies Corporation
Diamonte joined United Technologies Corp. as Chief Investment Officer in December 2004. She is responsible for overseeing UTC's $62B in global retirement assets. This includes $28B in domestic pension plans, $8B in foreign pension plans and $26B in the defined contribution plan. Diamonte serves on UTC's Finance Council and is an executive sponsor for UTC's Finance Inclusion Forum. Prior to joining UTC, she spent thirteen years with Verizon Investment Management. She served as Managing Director of Global Investments, responsible for asset allocation and management for their $40B pension plan. In 2013, Robin was appointed by President Obama and currently serves as chair of the Advisory Committee for the Pension Benefit Guaranty Corporation. Ms. Diamonte has been an Independent Director of Morningstar, Inc. since December 2015. She also serves on the board for the Committee on Investment of Employee Benefit Assets (CIEBA), representing more than 100 of the country's largest private sector retirement funds on fiduciary and investment issues in Washington. Diamonte earned a Bachelor of Science degree in electrical engineering and her MBA in finance from the University of New Haven.
Managing Director and Special Assistant to the CEO, TIAA
Derek Dorn is passionate about helping American families achieve financial wellness during their working years and through retirement. Currently, he is Managing Director and Special Assistant to the CEO at TIAA, the leading provider of financial services in the academic, research, medical, and cultural fields and a Fortune 100 organization. In this role, he manages strategic programs and provides timely advice and support across a variety of areas for Roger W. Ferguson, Jr. Previously, Derek was TIAA's Head of Regulatory Engagement & Public Policy, and led the team responsible for crafting and implementing TIAA's regulatory engagement strategy at the global, federal, and state levels. He also oversaw development, implementation, and communication of TIAA's public policy agenda, positioning TIAA as a thought leader before public officials, industry organizations, think tanks, and clients. Derek joined TIAA after serving as outside counsel to the company when he was a Partner of Davis & Harman LLP. Earlier, he held several positions in the U.S. Senate, most recently as Staff Director of a Senate Finance Subcommittee and Senior Finance Counsel to Senator Jeff Bingaman (D-NM) and earlier as Counsel to Senator Joseph Lieberman (I-CT). Prior to entering public service, Derek managed a global investment research firm's Washington office. He began his legal career at a global law firm, where he advised major nonprofit institutions and philanthropists on tax, charitable giving, investment, and corporate governance issues. A New York native, Derek holds a B.S. from Cornell University and a J.D. from Yale Law School. He currently serves on the Boards of Directors of The Financial Clinic, a national nonprofit helping the working poor build financial security, and the Union for Reform Judaism, which leads the largest Jewish movement in North America.
Executive Director and Relationship Manager, J.P. Morgan Asset Management
Retirement Link is J.P. Morgan's full-service 401(k) retirement plan solution, which is designed to help plan sponsors build stronger retirement plans at lower costs.
Meghan has a passion for helping Plan Sponsors improve their employees' retirement outcomes. In her role as a Relationship Manager, Meghan helps Plan Sponsors understand their plan demographics, industry trends and identifies strategic initiatives to improve the outcomes in the Plan. In addition to managing a strategic group of clients, Meghan also manages a team of Relationship Managers and sits on the Retirement Link Management Team.
Meghan has worked in the retirement plan industry since 1996 and joined the firm in 2009. Meghan has expertise in a multitude of retirement plan types including: 401(a), 401(k), 403(b), VEBA, Defined Benefit and State Investment Pools. She has also worked in participant education and product development. Meghan has a Bachelor of Science degree in Business Administration and holds Series 7, 26 and 63 securities licenses.
Associate Chief Counsel, Global Retirement Policy, Investment Company Institute
Ms. Driggs leads ICI's work on global retirement savings issues by engaging with policymakers, regulators, international organisations and other stakeholders.
She represents ICI at meetings of the Working Party on Private Pensions hosted by the Organisation for Economic Cooperation and Development (OECD). Ms. Driggs manages the work and priorities of ICI Global's Retirement Savings Committee and akso organizes ICI Global's programmes on global retirement and long-term savings issues, including Global Retirement Savings Conferences in Hong Kong, Beijing, Geneva, Tokyo and Paris. Ms. Driggs earned her JD, with honors, from the University of Washington School of Law and her BA, magna cum laude, from Gonzaga University. Ms. Driggs holds executive MBA from Said Business School from the University of Oxford. Ms. Driggs is a member of the District of Columbia Bar.
Director of Illinois Secure Choice, Illinois State Treasurer's Office
Courtney serves as the Director of the Illinois Secure Choice Savings Program, a state-administered retirement savings program that will impact over one million private sector workers in Illinois. She is responsible for program implementation, and works directly with the Secure Choice Board on all aspects of program development. On a daily basis, Courtney interacts with industry stakeholders, advocates, and other state agencies engaged in implementation efforts.

Prior to joining the Treasurer's Office in October of 2015, Courtney served as the Vice President of Policy for Woodstock Institute, a Chicago-based research and advocacy non-profit. She was responsible for the organization's state and federal policy initiatives in the areas of wealth creation and asset building, fair lending, and financial systems reform.

Courtney received both her B.S. in Social Policy and Masters of Public Policy from Northwestern University.

Associate Director for External Relations, Center for Retirement Research at Boston College
Andrew Eschtruth is associate director for external relations at the Center for Retirement Research at Boston College. He directs the center's communication activities, including publications, press relations and social media. Eschtruth also manages relationships with the government and corporate communities, and speaks to a variety of audiences on retirement topics. He is a co-author (with Charles D. Ellis and Alicia H. Munnell) of "Falling Short: The Coming Retirement Crisis and What to Do About It (Oxford University Press, 2014)."
Before joining the Center in 1999, he was a senior research analyst with the U.S. Government Accountability Office (GAO) specializing in Social Security, federal fiscal policy and the economic implications of an aging population. While at the GAO, Mr. Eschtruth served on a special assignment as an aide to the Chairman of the Senate Finance Committee.
Eschtruth is a member of the National Academy of Social Insurance and serves on the board of the Council on Aging for the town of Natick, Massachusetts. He earned his B.A. from the University of Michigan and an M.A. in public policy from Duke University.
Associate Director of the Master's in International Economics and Finance and Senior Lecturer of International Economics, Johns Hopkins School of Advanced International Studies
He teaches courses in public finance, behavioral economics and cost-benefit analysis. He is also a Fellow with the Bipartisan Policy Center and a Research Fellow with the Alliance for Lifetime Income and a Research Fellow with the Center for Financial Security at the University of Wisconsin. His research focuses on Social Security, federal tax policy, federal budget policy, retirement security, and policy proposals to increase saving and investment. Previously, he was a Senior Research Fellow with the Mercatus Center at George Mason University. Fichtner also served in several positions at the Social Security Administration, including as Deputy Commissioner of Social Security (acting), Chief Economist, and Associate Commissioner for Retirement Policy. He also served as a Senior Economist with the Joint Economic Committee of the US Congress, as an Economist with the Internal Revenue Service, and as a Senior Consultant with the Office of Federal Tax Services at Arthur Andersen, LLP. His work has been featured in the Washington Post, the Wall Street Journal, the New York Times, Investor's Business Daily, the Los Angeles Times, the Atlantic, and USA Today, as well as on broadcasts by PBS, NBC, and NPR. Fichtner earned his BA from the University of Michigan, Ann Arbor; his MPP from Georgetown University; and his PhD in public administration and policy from Virginia Tech. Fichtner is the author of "The Hidden Cost of Federal Tax Policy" and the editor of "The Economics of Medicaid."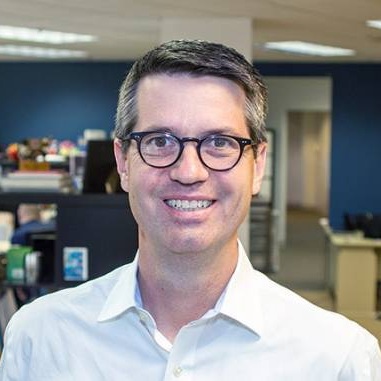 Executive Director, Commonwealth
Timothy Flacke is the Executive Director of Commonwealth, a mission-driven organization that builds solutions to make people financially secure. Commonwealth collaborates with consumers, the financial services industry, policy makers, and other mission-driven organizations to discover ideas, pilot solutions, and drive innovations to scale, so that wealth – of opportunity, tools, financial assets – is possible for everyone. Tim co-founded the organization in 2001 and has served on its board of directors since that time, drawing on twenty-five years' experience in the social and private sectors helping working people to build savings. Under his leadership Commonwealth has grown from a start-up social venture into a nationally recognized innovator which partners with leading firms and is supported by the world's most respected philanthropies. Tim speaks widely and comments in the media about Commonwealth's work, the need for broader financial security, and the role of fintech and innovation in addressing this need. Commonwealth's efforts have thrice impacted the federal tax system and spawned new financial products and public policies responsible for helping over 550,000 consumers to save over $1B. Before Commonwealth, Tim worked as an independent consultant, author, grant writer and VISTA volunteer in the field of financial empowerment and asset development. Earlier in his career, Tim held leadership positions in corporate human resources and risk management for Filene's Basement, Inc. He holds a Master's in Public Policy from the Kennedy School of Government at Harvard University and a Bachelor of Arts in Philosophy from Boston College.
Executive Vice President and Policy Director, Pension Rights Center
Karen Friedman is the Executive Vice President and Policy Director of the Pension Rights Center, the country's only consumer rights organization that works exclusively to promote and protect the retirement security of workers, retirees and their families. For more than 25 years, Karen has worked to shape and implement public policy and strategies and solutions to improve the nation's retirement income programs and provides a uniquely creative voice in finding innovative ways to promote the issue. Karen regularly represents the perspective of workers and retirees on proposed legislation before the tax-writing, labor and aging congressional committees and in the media. Karen has written op-eds for such publications as the New York Times, the LA Times and the Cleveland Plain Dealer; has been quoted in major publications, including the Wall Street Journal, Business Week, and the Chicago Tribune; and has been featured on programs on CNN, National Public Radio, PBS Nightly Business Report and Good Morning America. Karen directs the "Pension Promises Campaign" to promote comprehensive solutions to improve the funding of underfunded multiemployer plans, while protecting retirees' benefits, and is also leading PRC efforts to develop retirement plans that serve today's and tomorrow's retirees. She coordinated Retirement USA to promote the need for a new universal, secure and adequate pension system on top of Social Security, and also developed and directed the Conversation on Coverage, an unprecedented seven-year-long national public policy dialogue to bring together experts of divergent views to develop common ground solutions to expand pensions and savings. A graduate of Georgetown University, Karen was named one of the top 40 Influencers of Pension Policy by Institutional Magazine and is a member of the National Academy of Social Insurance.
Economic Policy Director, Joint Center for Political and Economic Studies
As Economic Policy Director, Jessica runs the Policy Incubator at the Joint Center for Political and Economic Studies. Prior to joining the Joint Center, she served as External Relations Director at the Washington Center for Equitable Growth. To this end, she has also held positions at the DC Fiscal Policy Institute and the Chicago Urban League. Jessica is a member of Delta Sigma Theta Sorority, Inc., and serves as Board Chair of The Black Swan Academy. Jessica earned a Bachelor's Degree in Economics from the University of Chicago and a Master's Degree in Economic Policy Analysis from the Kellstadt Graduate School of Business at Depaul University.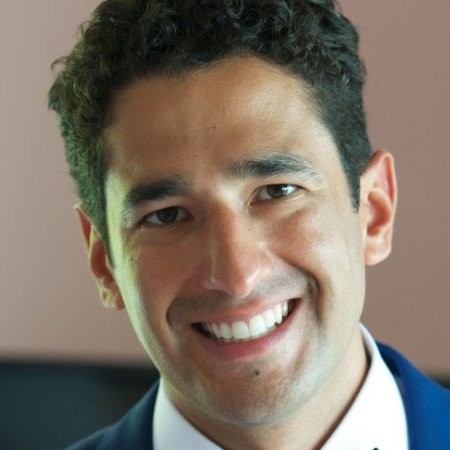 CEO, Finhabits
Carlos Armando Garcia started Finhabits in 2015 to close the retirement savings gap among minorities in the U.S. Finhabits is a bilingual mobile app, available in English and Spanish, that makes the experience of retirement saving and investing more inclusive. We combine fiduciary advice with behavioral nudges to get first-time investors in the habit of saving for retirement. Carlos is a serial entrepreneur with over 16 years of finance and technology experience. Before Finhabits he founded Madison Quant Labs, an institutional investment fund that was selected in 2014 as a Futures Star by CTA Magazine. His earliest venture Fundspire, a risk management and reporting platform for institutional investors, was acquired in 2012 by eVestment. Carlos has a B.Sc. in Electrical Engineering and Computer Science from MIT.
Chairman, Maryland's Small Business Retirement Savings Board
Guest Scholar, Economic Studies, Brookings Institution

Josh Gotbaum, Chair of Maryland's Small Business Retirement Savings Board, is a guest scholar in Economic Studies at the Brookings Institution. At Brookings and previously as Director (CEO) of the federal Pension Benefit Guaranty Corp., he helped bring about changes in regulation of private pension investments and of automatic payroll deduction IRA programs. He also worked, with less success, to preserve multiemployer pension plans. Institutional Investor twice cited him on its Pension 40 list. He has testified, spoken, and written about pensions, retirement policies, and related matters.

Gotbaum's career has spanned work in business, government and non-profits. He was the CEO of The September 11th Fund, he led the successful reorganization of Hawaiian Airlines, and was a managing director of Lazard, providing financial advice in North America and Europe. In Washington, Josh was confirmed on a bipartisan basis to presidential appointments at the Treasury, Office of Management & Budget, and the Department of Defense.

Josh has degrees from Stanford, Harvard Law School, and Harvard's Kennedy School of Government. He is married and the father of three. In his spare time, he sings.
Founder, Seth Harris Law
Building on almost seven years of service in the Clinton Administration, he was Acting U.S. Secretary of Labor (and a member of President Obama's Cabinet) and Deputy U.S. Secretary of Labor from 2009 to 2014. Now, Secretary Harris is an analyst and commentator on work, workers, workplaces, labor market and retirement issues, government leadership, and government performance. Secretary Harris brings decades of experience as a teacher and scholar, attorney and advisor, corporate board member, and leader at the highest levels of the U.S. Government. He teaches Leadership in Public Affairs to Cornell graduate and undergraduate students. He has co-authored three books, including "Labor and Employment Law & Economics," and authored dozens of scholarly articles and op-eds on labor, employment, leadership, government performance, retirement, and economics topics. Harris offers unique and valuable insights into leadership in public policy and public affairs, as well as his insider's knowledge of the Obama Administration and the U.S. government's executive branch. Secretary Harris earned a bachelor of science degree with honors from Cornell University's School of Industrial & Labor Relations and a juris doctor with honors from New York University's School of Law, where he was a member of the Order of the Coif and editor-in-chief of the Review of Law & Social Change.
Senior Policy Advisor, AARP Public Policy Institute
Catherine Harvey is dedicated to restoring the link between hard work and financial security in today's rapidly changing economy. As a senior policy advisor in the AARP Public Policy Institute (PPI), she works on public policies and market solutions to help people save for their goals.

Prior to joining AARP, Catherine managed the economic policy project at the National Council of La Raza—the largest national Latino civil rights and advocacy organization in the U.S. She conducted policy analysis and led advocacy campaigns on labor market issues, budget and tax policy, and retirement security. In addition to several policy briefs, she authored a comprehensive study of the Hispanic workforce and a report on the California Secure Choice Retirement Savings Program.

Catherine holds a Masters in Policy Management from Georgetown University and a BA in international relations and Spanish from the University of Delaware.
CEO & Founder, iWorker Innovations

A lifelong entrepreneur, Hollie has founded 8 businesses over the past 25 years and brings a keen (and deeply personal) understanding of the myriad policy challenges and obstacles presented by the gig economy.

She is an expert advisor to national associations and a tireless advocate for common-sense reform, bringing her fight to the halls of Washington, DC and the board rooms of Fortune 500 aggregators and insurance giants alike. In 2017, Hollie launched an innovative insurance brokerage designed specifically around meeting the unique needs of independent workers.

She is currently partnering with national firms and associations to connect gig workers with bundled, portable packages that leverage the strength of their growing numbers and provide key protections and safety nets they are currently denied in government programs. Hollie's empathy for serving all people and passion for life is contagious and brightly shines through everything she does.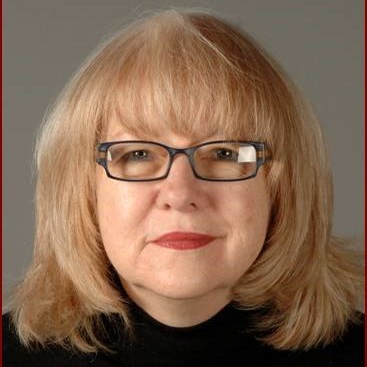 President, Women's Institute for a Secure Retirement (WISER)
Cindy Hounsell is the President of the Washington D.C. based Women's Institute for a Secure Retirement (WISER), a nonprofit organization founded in 1996 to improve opportunities for women to secure retirement income and to educate the public about the inequities that disadvantage women in retirement.

An attorney and retirement expert, Ms. Hounsell has been widely quoted in various media and publications including The New York Times, The Wall Street Journal, Forbes/PBS Next Avenue, U.S. News and World Report, CNN, CNBC and NPR's 1A, All Things Considered, Morning Edition and Marketplace.

Ms. Hounsell also serves as Director of the National Resource Center on Women and Retirement Planning; the Center WISER operates in partnership with the U.S. Administration on Aging. Through the Center, Ms. Hounsell provides technical assistance to national organizations and trains leaders and grassroots advocates across the country.

Ms. Hounsell has testified before Congress and has served as a delegate for a number of White House summits and conferences. She has authored many chapters, columns, articles, op-eds, papers and booklets focused on women's retirement issues..
In 2018, Ms. Hounsell was awarded a lifetime achievement award by the Plan Sponsor Council of America. Ms. Hounsell was also named a 2015 Influencer in Aging by Next Avenue. The Influencers in Aging list highlights 50 thought leaders, researchers, experts, executives and everyday people who are redefining what it means to grow older in America. Ms. Hounsell was named by Women's eNews as one of 21 Leaders for the 21st Century, and Money magazine named her one of its 40 Money Heroes for helping women secure their financial futures.
Senior Pensions Counsel, Senator Murray's Office, U.S. Senate
Kendra Kosko Isaacson serves as Senior Pensions Counsel to the Senate Committee on Health, Education, Labor & Pensions. She advises Ranking Member Murray and other committee members on ERISA and retirement issues. Kendra joined the HELP Committee after working in the Employee Benefits Security Administration at the Department of Labor where she worked in the Office of Policy and Research. Kendra holds an LL.M in Taxation with a certificate in Employee Benefits from the Georgetown University Law Center, a J.D., with honors, from the Catholic University Law School and a B.A. from Dartmouth College.
Nonresident Senior Fellow, The Brookings Institution
Mark Iwry ( "Eevry") served as Senior Advisor to the Secretary of the Treasury (2009-2017) and as Treasury's Deputy Assistant Secretary for Retirement and Health Policy. He currently is a Nonresident Senior Fellow at the Brookings Institution and a Visiting Scholar at the Wharton School, and was formerly a partner in the law firm of Covington & Burling, Of Counsel to the law firm of Sullivan & Cromwell, Treasury's Benefits Tax Counsel, Research Professor at Georgetown University, and a co-founder and Principal of the Brookings Retirement Security Project. Mark has periodically served as an expert witness in federal court litigation, and has been invited to testify before Congress on 27 occasions. He has advised numerous corporate plan sponsors, financial, private-equity, fintech, and investment firms, public, academic, research, and nonprofit organizations, many Senators, Members of Congress, and congressional staff of both parties, and five Presidential campaigns. He has been recognized in the media as one of the world's "30 top financial players," one of 20 individuals expected to have a major influence on the financial services industry, number 3 among the "100 most influential people in 401(k)", and one of the 100 most influential people in finance, 50 most influential people in aging, etc. A principal architect of the Saver's Credit to expand coverage (claimed annually on some 8 million tax returns), the "myRA", and the "SIMPLE" IRA plan (covering over 3 million workers), he co-authored the automatic IRA proposal, drafted the original federal and state auto IRA legislation, and played a leading role in designing and advancing the nationwide initiative to expand coverage by establishing state-facilitated retirement programs. He also formulated and directed Treasury's strategies to expand saving by defining, approving, and promoting 401(k) automatic enrollment (in the 1990s) and to promote lifetime income in employer plans and IRAs (including developing the QLAC and authorizing QDIA target date fund annuities)(2010-2017), and was instrumental in developing the Pension Protection Act of 2006 401(k) autoenrollment provisions, direct-deposit saving of tax refunds, and the startup tax credit for adopting new plans. He has received numerous awards for leadership, innovation, and contributions to the nation's private pension, health care, and tax systems, and has been the subject of profiles in the Wall Street Journal and other major media. Mark graduated with honors from Harvard College and Harvard Law School, and has a Master's degree in Public Policy from Harvard's Kennedy School.
Senior Strategic Policy Advisor, AARP Public Policy Institute
David C. John is a Senior Strategic Policy Advisor at the AARP Public Policy Institute focusing on pension and retirement savings issues. PPI is AARP's internal think tank. John also serves as the Deputy Director of the Retirement Security Project at the Brookings Institution. RSP focuses on improving retirement savings in the United States, especially among moderate and low income workers. Prior to joining AARP, John was a Senior Research Fellow at The Heritage Foundation for 14 ½ years. John has written and lectured extensively on reforming the nation's retirement programs. He is a co-author of a proposal to include trial annuities as a default withdrawal choice in 401(k)-type plans. He is also the co-author along with J. Mark Iwry of the Automatic IRA, a small business retirement savings program for firms that do not sponsor any other form of retirement savings or pension plan that is a model for plans now being implemented by several states. In addition, John is the co-author of a study of national retirement savings plans in the United Kingdom and other countries, and a number of other papers including how to structure state-sponsored plans for small businesses, and how to structure rainy day emergency savings accounts.
Managing Director, Retirement Policy for the Defined Contribution Team, State Street Global Advisors
Melissa is the Managing Director of Retirement Policy for the Defined Contribution team. Melissa leads the DC team in developing and communicating the team's public policy positions as they relate to the retirement market, and is responsible for cultivating relationships with key retirement policy decision-makers.
Melissa reports directly to Dave Ireland and is based in Washington, D.C., and in Boston. She works closely with State Street's Regulatory, Industry, and Government Affairs (RIGA) group, which is responsible for coordination of overall State Street public policy positioning and advocacy.
Melissa is an attorney with extensive experience in developing and implementing policy and strategies on domestic and international employee benefits legislation and regulation, as well as Social Security reform. Importantly, she has worked for many years on Retirement Income policy. Immediately prior to joining SSGA, Melissa was a consultant providing strategic planning, policy analysis and advocacy work on a variety of issues, including retirement, long-term care, Social Security, and global employee benefits to financial institutions and large plan sponsor clients in the US. Previously, Melissa worked at MetLife, where she spent 12 years in the company's Washington D.C. government relations office. Melissa also has worked for the Retirement Strategies Group, the American Council of Life Insurance and the Equitable Life Assurance Society of America.
Cofounder and CEO, Alice Financial
Avi Karnani is the cofounder and CEO of Alice, where pretax spending becomes automatic. Using software to connect to the credit, debit, and prepaid cards people already have in their wallet, Alice makes employees' paychecks go up when they make everyday expenses like commuting, childcare, and healthcare. No forms, no math, and no acronyms. Employers pay less payroll taxes creating measurable incentives to offer pretax spending to all employees—including part time, seasonal, and temporary workers. Prior to Alice, Avi was a Fellow at the Robin Hood Foundation's Labs program. He has advised banks, non-profits, and governments on using technology to improve financial outcomes for hourly workers. Earlier in his career, he co-founded Thrive, a personal finance management product acquired by LendingTree.
Senior Vice President of Operations, United Income
Elizabeth Kelly serves as SVP of Operations for United Income, which uses new technology to provide holistic financial planning and investment management to people nearing or entering retirement. Prior to joining United Income, Elizabeth served as Special Assistant to the President at the White House National Economic Council, where she led White House engagement with federal agencies and external partners to develop and execute the President's retirement security and financial inclusion agendas. In this capacity, she coordinated the development, rollout, and defense of major rules and guidance, including the fiduciary ("conflict of interest") rule and Military Lending Act rules closing prior loopholes to cap loans to service members at 36% APR. Earlier in her career, Elizabeth worked at the U.S. Department of Housing and Urban Development and as a law clerk to Judge Stephen A. Higginson on the U.S. Court of Appeals for the Fifth Circuit. Elizabeth holds a J.D. from Yale Law School, an MSc in Comparative Social Policy from the University of Oxford, and a B.A. from Duke University.
Vice President of Financial Security, AARP Public Policy Institute
Gary Koenig is Vice President of Financial Security in the AARP Public Policy Institute, where he leads a team of policy experts working on economic, finance, and consumer issues important to the population age 50+. He also leads the development of AARP's strategy on savings and financial planning.

Mr. Koenig has been working on financial security issues for more than 20 years, and his work has focused on Social Security, retirement savings, and the economic well-being of older Americans. He recently developed the idea of Supplemental Transition Accounts for Retirement, an innovative proposal to increase retirement income security and reform Social Security, with colleagues from the Brookings Institution and John Hopkins School of Advanced International Studies. Mr. Koenig's work has been featured in the Washington Post, the NY Times, the Boston Globe, Market Watch, USA Today, and Investment News.

Prior to joining AARP in 2008, Mr. Koenig was an economist for the Congressional Joint Committee on Taxation where he specialized in employer-provided pensions and retirement plans.
Principal, Groom Law Group
Michael Kreps specializes in issues relating to public policy, fiduciary responsibility, and plan funding and restructuring. He routinely represents both private and public sector clients before federal agencies and Congress.
Previously, Michael served as the Senior Pensions and Employment Counsel for the U.S. Senate Committee on Health, Education, Labor, and Pensions from the 111th through the 114th Congresses. In that role, he managed all aspects of the Committee's retirement agenda and had primary staff responsibility for pension legislation, including the pension investment provisions of the Dodd-Frank Wall Street Reform and Consumer Protection Act, the funding stabilization and Pension Benefit Guaranty Corporation reform provisions of the MAP-21 Act of 2012, the Pension Relief Act of 2010, and the CSEC Pension Flexibility Act. He also led the Committee's oversight of regulatory activities involving employee benefit plans.
Senior Director, Multiple Employer Plans, TIAA
In her role as Senior Director at TIAA, Eva leads the organization's Multiple Employer Plan (MEP) offer. She helps clients in the nonprofit, education, government and healthcare market segments define their MEP strategy and narrative. She also manages the team responsible for the onboarding, development, distribution and maintenance of MEPs while collaborating with TIAA's service delivery team and outside third party administrators and consultants. She often serves as a front-line product expert for the TIAA community.
Eva has 17 years of experience in the financial industry and has been with TIAA since 2002. She has been in her current role since 2016. Prior to her current position, Eva was the Consultant Relations Director for the small- and mid-market segment and has also served as Relationship Manager at TIAA.
Eva earned a B.S. from College of New Rochelle. She holds FINRA Series 6, 63 and 26 registrations, in addition to maintaining licenses in life and health in the state of North Carolina.
Managing Director; Portfolio Manager and Head of Retirement Solutions, J.P. Morgan Asset Management, Retirement Solutions
Anne Lester, managing director, is Global Head of Retirement Solutions for J.P. Morgan Asset Management's GIM Solutions, where she is responsible for advancing the firm's market-leading retirement investment product offering and thought leadership. Ms. Lester is a seasoned asset allocation specialist who leads the development of the firm's defined contribution asset allocation strategies including the JPMorgan SmartRetirement target date funds and the firm's Dynamic Withdrawal strategy. As the architect of the firm's SmartRetirement strategy, Ms. Lester has worked to help define and determine the potential applicability of J.P. Morgan's investment processes and strategies to retirement issues faced by corporations and governments worldwide, as many organizations begin shifting some or all of the responsibility for retirement investing and spend-down to individuals. She and her team were awarded 2014 Morningstar U.S. Allocation Fund Manager of the Year for this effort. She is also a member of the portfolio management team of the JPMorgan Income Builder Strategy. Ms. Lester, who joined J.P. Morgan in 1992, worked as a fixed income and currency trader and portfolio manager in the Milan office prior to her move to Global Multi-Asset Group in 2000.
Head of US DC & Financial Wellness Research, Mercer
Neil Lloyd was appointed Head US DC & Financial Wellness Research in late 2015. Neil is a Partner and prior to this role was a senior consultant in Mercer's investments business in the Vancouver office. Neil uses his actuarial, investment and international expertise to lead the research activities for US DC and Financial Wellness.
Neil is a member of Mercer's DC Committee, DC Investment Committee and several of Mercer's Strategic Research Teams, including the US Target Date Fund Strategic Research team. Neil is a regular speaker at national and regional industry forums. Neil participates in the industry, chairing PSCA's Retirement Industry Advisory Committee, is a member of DCIIA's Executive Committee chairing the Retirement Income Committee as well as participating in the Academic Forum Subcommittee. In addition, Neil is on EBRI's Executive Committee as the Research Chair.
Neil obtained a Business Science degree from the University of Cape Town in 1987, before qualifying as a Fellow of the Faculty of Actuaries in 1990. He also became an Associate of the Society of Actuaries, a Fellow of the Conference of Consulting Actuaries and an Affiliate of the Canadian Institute of Actuaries. In addition, Neil qualified as a Certified Financial Planner in South Africa in 1994.
President and CEO, Employee Benefit Research Institute (EBRI)
Lori Lucas has more than 30 years of experience in the investment and benefits industry. Most recently, she worked as an Executive Vice President at Callan, where she was responsible for setting the direction and profitability of Callan's DC business, managing the Defined Contribution Consulting Team, launching and delivering market-leading retirement research, and directly working with plan sponsors and other clients. Formerly, Ms. Lucas was Director of Retirement Research at Hewitt Associates, Vice President at Ibbotson Associates, a pension fund consultant at J.H. Ellwood & Associates, and an analyst and product head at Morningstar, Inc. She received a Bachelor of Arts degree from Indiana University and a Masters from the University of Illinois and is a CFA® Charterholder. She is the immediate past Chair of the Defined Contribution Institutional Investment Associa
Director, Financial Security & Consumer Affairs, AARP
Gerri Madrid-Davis is Director of Financial Security & Consumer Affairs, State Advocacy & Strategy Integration within Government Affairs at AARP. Ms. Madrid-Davis and her team work nationwide with AARP state colleagues in all 50 states, Puerto Rico, the Virgin Islands and the District of Columbia to promote AARP's state and local advocacy agenda and advance AARP's legislative, regulatory and legal advocacy in the areas of retirement and financial security, consumer and asset protection, livable communities, utilities, telecommunications, state budgets and revenue and a variety of other issues. Gerri is a board member of the National Institute on Retirement Security (NIRS).
Ms. Madrid-Davis was the first Executive Director of the National Public Pension Coalition from 2007 to 2011. The NPPC is a partnership of the AFL-CIO, AFSCME, AFT, IAFF, NEA, SEIU and the National Conference on Public Employee Retirement Systems (NCPERS). NPPC strives to effectively defend defined benefit pension plans and to ensure that these plans continue to provide the foundation of retirement security for public-sector workers. Previously Ms. Madrid-Davis was Senior Committee Director for Labor and Economic Development at the National Conference of State Legislatures (NCSL) in the Office of State-Federal Relations in Washington, DC. While at NCSL, Gerri lobbied Congress and federal agencies on behalf of state legislatures on a wide range of issues, including public pension and retirement issues, Social Security, labor, economic and workforce development issues, federal budget and tax, energy and transportation issues. Early in her career Ms. Madrid-Davis was a Senior Program Coordinator at the Latin American Research and Service Agency (LARASA) in Denver, Colorado.
Ms. Madrid-Davis earned undergraduate degrees in anthropology and women's studies at Metropolitan State College in Denver and completed her Master of Arts in Public Affairs coursework at the Hubert H. Humphrey Institute of Public Affairs at the University of Minnesota.
Professional Staff, Representative Virginia Foxx's Office, U.S. House of Representatives
Sarah Martin is Professional Staff covering pensions issues for the House Education and Labor Committee Republican staff.
Vice President, Business Development and Government Savings, Ascensus
Lisa Massena, CFA, is a vice president in the Government Savings division. In this role, she partners with states and governments that are in the process of developing and implementing retirement programs to address the retirement savings gap of residents. She is also responsible for establishing industry partnerships and collaborating to build government-based programs to support retirement savings. Lisa brings more than 30 years of financial services and investment management experience to this role. She previously served as the founding executive director of OregonSaves, where she led the launch of the nation's first state-sponsored retirement program for private sector employees. She has also held executive positions at State Street and mPower. Lisa holds a B.A. in Business Administration from Portland State University and is a Chartered Financial Analyst.
Founding Partner, Common Wealth
Alex Mazer is a Founding Partner at Common Wealth, a mission-driven business focused on expanding access to retirement security. Common Wealth partners with associations, unions, and other groups to build and manage large-scale, collective retirement plans. The company's focus is on constituencies that are uncovered or under-served by traditional employer-sponsored retirement arrangements.

Common Wealth's recent work includes Common Good, a collaborative initiative with leaders in the Canadian nonprofit sector to create a national, portable retirement plan for nonprofit workers, creating the first retirement plan for lower-income Canadians in collaboration with SEIU, and creating a collective retirement plan for physicians in partnership with the Ontario Medical Association. Common Wealth has also worked with partners from around the world, including the Aspen Institute, the World Bank, and some of the world's leading pension funds, on retirement research and other initiatives designed to strengthen retirement systems. The company's recent research has focused on the idea of portable non-employer retirement benefits in the US (in collaboration with the Aspen Institute Financial Security Program) and a proposal for a "Canada Saver's Credit" for lower- and moderate-income workers.

Before co-founding Common Wealth, Alex served as a management consultant at McKinsey & Company and in various public service roles. As Director of Policy to the Ontario Minister of Finance during the global financial crisis, Alex helped deliver major reforms to Ontario's retirement system, helping to lay the groundwork for the recent expansion of the Canada Pension Plan. Alex's volunteerism focuses on issues of education, violence against women, youth sports, and Toronto city politics. A graduate of McMaster University (as a Loran Scholar), the University of Toronto, and Harvard Law School (where he served as an editor on the Harvard Law Review), Alex lives with his partner, Attiya, and their son, in downtown Toronto.
Senior Counsel, Benefits Law, Philips Electronics
Samantha McMillan is Senior Counsel, Benefits Law at Philips North America, a publicly traded health care technology company with approximately 20,000 employees in the U.S. and 75,000 employees worldwide. She advises Philips's HR and Rewards departments on retirement and health and welfare plan design and compliance. She also serves as the secretary and legal advisor to Philips's three fiduciary committees. During her time at Philips, she has focused on financial wellness initiatives, improvements to 401(k) plan administration, and pension plan de-risking. Prior to Philips, Samantha worked at a large national law firm in Philadelphia.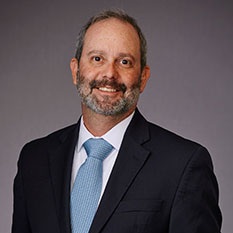 Chief Executive Officer, Defined Contribution Institutional Investment Association (DCIIA)
Before helping launch DCIIA in 2010, Lew was the owner and managing member of Minsky Consulting through which he advised plan sponsors, service providers and fiduciary committees on governance, public policy and compliance issues. Earlier in his career, Lew served as the senior in-house counsel for a Fortune 200 company, where he had primary responsibility for governance and compliance issues relating to employee benefit plans and executive compensation arrangements. He has also worked as an attorney at major law firms and began his legal career working in the General Counsel's office at the US Department of Commerce. Lew is a recognized thought leader on retirement plan issues and has provided expert testimony to the federal regulatory agencies as well as both the House Education and Labor Committee and the House Ways & Means Committee. Lew received a bachelors degree in management (BSM) from Tulane University, a juris doctor (JD) from the University of Florida and a master of laws (LLM) with a certificate in employee benefits law from Georgetown University.
Principal, JM3 Projects
John Mitchem, Principal of California-based JM3 Projects, has worked in journalism, public policy, executive communications and content marketing worldwide. His focus is on economic development, emerging technologies, global capital markets and innovations in financial services. John collaborated with Bob Reynolds and the team from Great West/Empower/Putnam on the book "From Here to Security: How Workplace Savings Can Keep America's Promise" (McGraw-Hill Professional).
After two decades with the United Nations and the State Street Corporation, he founded JM3 Projects to provide thought leadership strategies for a variety of technology and financial firms, trade associations, government agencies, universities and nongovernmental organizations around the world.
JM3 is currently deployed on projects related to fintech and artificial intelligence applications in wealth management; regional economic development and innovation in the Midwest/Rocky Mountain region of the United States; the evolution of private workplace savings plans and the elaboration of new government-facilitated savings structures U.S.; and the intersection of emerging defined contribution savings programs and capital markets in Europe and Asia.
Divisional Vice President of Compensation and Benefits, Abbott
Mary is the Divisional Vice President, Compensation and Benefits for Abbott Laboratories. Her responsibilities include strategy, design and general oversight of Abbott's global compensation and benefit programs. This includes both broad-based and executive compensation, all forms of benefits, and the HR aspects of mergers and acquisitions. Prior to this role, Mary served as the HR lead for Abbott's business separation which created the pharmaceutical company AbbVie and was also responsible for the strategy, design and oversight of Abbott's retirement programs globally. Before joining Abbott, Mary worked for 21 years at Hewitt (now Aon Hewitt) as an actuarial consultant. For seven of those years she led the retirement practice in the United States, focusing on growing the business through traditional actuarial consulting as well as administration and investment consulting. Mary is currently a Fellow of the Society of Actuaries, an Enrolled Actuary, and a Fellow of the Conference of Consulting Actuaries. She serves on the board of the Clara Abbott Foundation. Mary graduated with a Bachelor's degree from Harvard University in Applied Mathematics and Economics.
Vice President of Policy & Research, Prosperity Now
David Newville is Vice President of Policy & Research at Prosperity Now, a national nonprofit based in Washington, D.C., focused on improving financial security and building wealth for low- and moderate-income families and households of color. He oversees federal, state and local policy and advocacy work, along with applied research. Previously, David was Prosperity Now's Director of Federal Policy. Prior to joining Prosperity Now, he was a Senior Policy Advisor in the U.S. Department of the Treasury's Office of Consumer Policy. His work focused on emerging payments innovations, consumer financial protection regulations, small-dollar credit products and financial inclusion issues. Before that, he was a Policy Manager at the Center for Financial Services Innovation (CFSI), where he focused on financial services policies for underserved consumers in specific areas such as prepaid debit cards, nonbank financial regulation, small-dollar credit and financial access barriers. He also worked on improving tax, savings, and financial services policies for low- and moderate-income individuals, in the Asset Building Program at the New America Foundation.
Before coming to D.C., David worked on state policy and advocacy issues related to child care, early childhood education, and health care at Illinois Action for Children and was a producer at WBEZ, Chicago Public Radio. David has a Master of Public Policy degree from the Gerald R. Ford School of Public Policy at the University of Michigan and a B.A. from Grinnell College.
Executive Director, National Institute on Retirement Security
Diane Oakley was named executive director of the National Institute on Retirement Security (NIRS) in 2011. Ms. Oakley leads the organization's strategic planning, research, and education initiatives. Ms. Oakley has testified before legislative committees in both the United States Congress and State Legislatures and has been quoted in publications including USA Today, The Wall Street Journal, and The New York Times. Before joining NIRS, Ms. Oakley served as senior policy advisor to Congressman Earl Pomeroy, who represented the state of North Dakota and was a Member of the Ways and Means Committee. She worked with him to achieve policy solutions on a range of tax, pension, Social Security, and workforce issues. Prior, Ms. Oakley held executive, leadership and technical positions with TIAA, a leading financial services provider. She holds a B.S. in Mathematics from Fairfield University and an M.B.A. in Finance from Fordham University.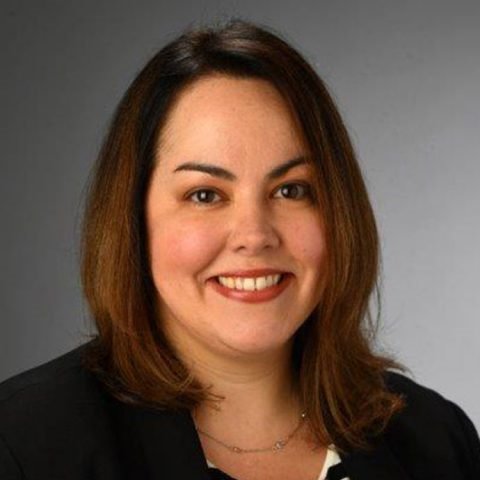 Vice President, Financial Inclusion & Capability, Prudential Financial
Prudential seeks to make lives better by solving the financial challenges of our changing world. Kimberly leads the creation and implementation of Prudential's philanthropic strategy to create, build and protect wealth for financially vulnerable populations by encouraging the development of innovative, appropriate and responsible financial products and building the knowledge and skills required to increase financial resiliency and security.

Prior to joining Prudential in 2010, Kimberly was a Senior Associate at Living Cities where she helped create a program strategy in human development, overseeing a portfolio of grants in workforce development, income growth, assets accumulation, and education. As a Program Manager with the City of New York's Department of Small Business Services, Kimberly managed workforce development programs to help working poor New Yorkers advance in their careers and integrated financial capability services to increase financial security. Kimberly has also worked as a philanthropic advisor to family foundations and individual philanthropists in their efforts to create high impact grant programs.

Kimberly received a Master of Public Administration from Columbia University's School of International and Public Affairs and a Bachelor of Arts in Political Science and Policy from The George Washington University.
Vice President, The Aspen Institute
Executive Director, Aspen Institute Financial Security Program
Ida Rademacher is Vice President at the Aspen Institute and Executive Director of the Aspen Institute Financial Security Program, a leading national voice on Americans' financial health. Ida combines her expertise in economic inclusion research and policy with her reputation as a collaborative and creative thinker to raise up a national conversation and solutions set around financial inequality and financial instability. Ida and her team are building a cross-disciplinary community of leaders and change agents who, together, are deeply probing critical financial challenges facing U.S. households and shaping market and policy innovations that can improve the financial security and well-being of all Americans.
Prior to leading the Aspen Institute Financial Security Program, Ida was Chief Program Officer at Prosperity Now (formerly CFED), where she created the multi-institutional team that led the CFPB's Consumer Financial Well-Being Metrics Project, and also led the creation of Upside Down, a program examining ways the U.S. income tax code generates disparate wealth-building opportunities and contributes to growing levels of wealth inequality. Earlier in her career Ida led research and evaluation projects at the Aspen Economic Opportunities Program and the Center for Behavioral and Evaluation Research at the Academy for Educational Development.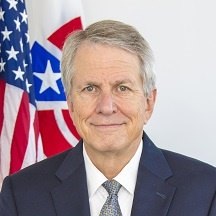 Director, Pension Benefit Guaranty Corporation
Tom Reeder is the 15th Director of the Pension Benefit Guaranty Corporation.
Reeder began his employee benefits career as an associate attorney at Akin, Gump, Strauss, Hauer and Feld and later at Paul Hastings, where he became a partner in the national employee benefits practice group.
In February of 2000, he joined the office of Benefits Tax Counsel in the Office of Tax Policy in the Department of the Treasury, where he worked for three Administrations. He was named Benefits Tax Counsel in 2005. He joined the staff of the Senate Finance Committee in May of 2009. As such, he was a key advisor in several significant legislative initiatives affecting the employee benefits arena. Starting in March of 2013, Reeder served as an executive in the Office Chief Counsel at the IRS.
A native Texan, Reeder is a graduate of the University of Texas at Austin College of Arts and Sciences, Graduate School of Business, and School of Law.
Senior Reporter, Bloomberg Law
Warren Rojas is a senior reporter at Bloomberg Law. He writes about pensions, retirement policy and employee benefits, focusing on legislative activity and regulatory changes led by Congress, Treasury and the IRS. Rojas previously documented the inner workings of Washington, D.C. for Tax Notes magazine and Roll Call."
Senior Policy Analyst, UnidosUS (formerly the National Council of La Raza).
Her work with the Policy Analysis Center seeks to ensure the Latino community's ability to fully contribute to and share in the nation's economic opportunities. Stephanie works closely with the policy department's leadership to expand UnidosUS's visibility and impact in the areas of retirement security, higher education, and economic security. She is responsible for producing UnidosUS's Monthly Latino Employment Report, which serves as a vital resource to help policymakers and the press understand Latino labor force trends and emerging policy proposals. She is part of a team that conducts policy analysis, advocacy campaigns, and research on higher education and economic security issues. Prior to joining UnidosUS Stephanie worked at the Institute for Women's Policy Research (IWPR), where she helped produce the Status of Women in the States, a report on women's economic issues. To deepen her policy and research experience, Stephanie spent a year abroad as a Fulbright Scholar in Mexico City conducting research on organizational effectiveness. Throughout her career, she has authored over twenty fact sheets and reports. A Los Angeles native, Stephanie has a Master of Public Policy degree from the University of Michigan's Gerald R. Ford School of Public Policy and a Bachelor of Arts degree from Pomona College.
Vice President of Product Development, Prudential
Kelly Rome is the Vice President of Product Development for Prudential. In this role, she is responsible for innovation, design and development of new products, services and capabilities for Institutions, Individuals and Advisors. Most recently she has been instrumental in developing Prudential's financial wellness platform including its new student loan assistance and emergency savings offerings. Kelly has been in the financial services industry for over 30 years and held several senior leadership positions at CIGNA prior to joining Prudential. She earned a Bachelor of Arts degree from the University of Connecticut, a Masters in Business Administration from the University of Hartford and also holds NASD Series 7, 63 & 24 licenses.
Chief Operating Officer, Guideline
Jeff Rosenberger is the Chief Operating Officer at Guideline, the company transforming retirement savings with the first all-inclusive, fee-free 401(k) platform. Jeff has worked in consumer finance for over a decade, including previous stints as the Head of Product Strategy at Earnest, and as an early member of the team at Wealthfront where he was the Vice President of Research & Customer Development. Jeff has a PhD in Management Science & Engineering from Stanford University.
Co-Founder and President, National Association of Retirement Plan Participants, Icon Savings Plan
Laurie Rowley is a social entrepreneur dedicated to developing solutions that improve financial security. She is Co-Founder and President of Icon, the country's first portable, universal retirement savings plan. She also is the founder of the NARPP, the only non-profit 501c3 dedicated to the millions of working Americans saving for retirement. And is a co-founder of N-Labs, a design and innovation lab located in San Francisco. Laurie has a background in behavioral finance and research having helped launch the Behavioral Finance Forum. She is widely regarded as an expert in financial decision-making, human-centered design and strategy.
Managing Director, J.P. Morgan Asset Management
In this role, Katherine is responsible for delivering timely retirement-related insights to intermediaries and clients. Focused on the retirement landscape for more than 15 years, Katherine specializes in Identifying themes, strategies and solutions that can help advisors successfully partner with employers and individuals through all life stages. Katherine is consistently ranked as a top speaker at major industry and firm-specific conferences and events. She also has been interviewed and quoted in the financial press on a variety of key retirement planning topics. Prior to joining the firm, Katherine was Head of Personal Retirement Planning & Advice at Merrill Lynch where she lead strategy and innovation in retirement income solutions for individuals, and the retirement planning, advice and guidance programs available to integrated benefits plan participants. She also held several roles in financial planning product development, participant communications and consulting, and interactive client experience initiatives.
Executive Director, NEST Insight
Will is the Executive Director of NEST Insight, NEST's in-house research and thought leadership unit focused on delivering cutting-edge research into how to improve retirement outcomes for the 'DC generation.' He has nearly 15 years of experience working in strategy, public policy and research relating to personal finance and pensions, including time working for the UK Government on financial inclusion and on the design and implementation of their landmark Automatic Enrolment programme. In 2008 he joined NEST, shortly after it was formed (then as PADA) and joined the Executive Team in 2010 as Strategy Director. In 2016 he oversaw the launch of the Insight Unit and since earlier last year has been focused on it fulltime. Outside of NEST he is a member of the research committee of the International Centre for Pensions Management and of the World Economic Forum's project expert committee for their Retirement and Investment Systems Reform Project.
Director, Retirement Savings Project, Pew Charitable Trusts
John Scott directs Pew's retirement savings project, which conducts original research and works with experts and policymakers to understand the barriers to retirement savings in the United States; policy initiatives that might increase retirement savings; and whether strengthening the disclosure of fees can help employers and employees make better decisions about retirement plans.
Before joining Pew, Scott taught and conducted research on public policy at the University of North Carolina at Chapel Hill with a focus on issues related to aging, tax policy, and the policymaking process. Scott also worked in advocacy on retirement and compensation issues in Washington. He began his career as a tax attorney and consultant in the financial services industry with a focus on pension plan design and legal compliance.
Scott holds a bachelor's degree in economics from Swarthmore College, a master's in sociology from the University of Maryland, a law degree from Pennsylvania State University, and a doctorate in sociology from Cornell University.
Executive Director, CalSavers
Katie Selenski was appointed by California State Treasurer John Chiang to serve as the first Executive Director of CalSavers, the state's pioneering retirement savings program. The program will provide a path to retirement security for millions Californians who currently lack access to a retirement savings vehicle at work. Prior to taking the helm at CalSavers, Ms. Selenski was the State Policy Director for pension policy at The Pew Charitable Trusts in Washington, D.C., where she managed Pew's efforts to help fiscally distressed states and cities undertake data-driven pension system improvements. Previously, she was a senior manager with the nonpartisan public sector consulting firm Harvey M. Rose Associates, based in San Francisco, where she advised policymakers on a wide array of budget, management, and policy matters, including pensions.
Vice President of Retirement Plans, The Noble Group
Ann-Marie is recognized nationally as an expert in corporate retirement plans. Over the past two decades, she has worked with clients to develop comprehensive cost effective retirement plans to fit the needs of employees. She has been recognized by her peers as a NAPA Captain and is on the list of the top 401 Plan Advisors and is a frequent conference panelist and speaker.
Tax Policy Advisor, Senator Bob Casey's office, U.S. Senate
Livia Shmavonian is the principal tax and economic policy advisor for Senator Bob Casey, a member of the Senate Finance and HELP Committees and Ranking Member of the Aging Committee. Livia's legislative portfolio also includes trade, financial services, pensions, and fiscal policy. Prior to her current role, Livia served on the staff of Congressman Jim McDermott, and Congressman Jim Langevin. Livia holds a bachelor's degree from the University of California, Davis and a Master's in Public Policy from Georgetown University.
Managing Director, The Aspen Financial Security Program
Joanna Smith-Ramani is Managing Director of the Aspen Institute Financial Security Program, a leading national voice on Americans' financial health. She is responsible for conceptualizing, planning, and overseeing the program's research, convenings, and programs, aimed at furthering FSP's mission to illuminate and solve the most critical financial challenges facing American households and to make financial security for all a top national priority.
Joanna has more than 15 years of experience across community, personal finance, and asset development. She joined Aspen FSP as the Director of its Expanding Prosperity Impact Collaborative (EPIC), where she built the program from the ground up and conceptualized and launched EPIC's first two issues — income volatility and household debt — which FSP studies from causes to broader impact to market and policy solutions. Prior to joining FSP, Joanna served as Senior Innovation Director at Commonwealth, leading the unit that designs, tests, and evaluates promising financial service innovations. While at Commonwealth, Joanna developed innovations to improve savings and financial capability, including prize-linked savings, tax time savings, gamification, emergency savings, and youth savings. Additionally, Joanna led several federal grants, developed and sustained national coalitions, and built a network of industry partners.
Joanna has led national and state legislative campaigns resulting in the passage of a federal law and more than 10 state laws expanding savings innovation across the nation. She is a trusted expert on financial security and inclusion, having been quoted in numerous national and local media outlets such as the New York Times, National Public Radio, and Fox Cable News. Joanna holds a Master of Public Policy degree from the Harvard Kennedy School and a B.A. in Urban Studies from Barnard College, Columbia University. She serves on the Board of the CASH Campaign of Maryland, A Wider Circle, and the Lilabean Foundation, and was selected to the 2017-2018 class of Leadership Montgomery.
Legislative Director, Office of Representative Jim Himes
Mark currently serves as Legislative Director for Rep. Jim Himes, handling his financial services and retirement space. He previously held senior positions with Rep. Brad Sherman, Rep. Ruben Kihuen, and Rep. Steve Israel.
Vice President, Global Government Relations, MetLife
Irica Solomon is Vice President of Global Government Relations leading the policy strategy on behalf of the U.S. business at MetLife. In this role, Irica draws on over twenty-five years of experience in Washington, D.C., the financial services industry and other global companies to effectively represent MetLife with elected officials and before executive branch agencies.
Irica's government service includes her roles as a Special Assistant to President Bill Clinton and as an issue expert for former Representative Tom Davis, (R-VA) in the U.S. House of Representatives. Her corporate and trade experience includes developing and leading a national government affairs program at the National Apartment Association, a director of programs at United Airlines and most recently, serving as the head of federal and political affairs for the National Association of Mutual Insurance Companies. In all of these roles, Irica grappled with the federal and legal issues surrounding the policy and politics of the respective industries with a focus on investments and financial services.
Irica received her master's degree in public policy administration from George Washington University and her B.A. in political economics from Syracuse University. Irica is a founding member of the Women in Government Relations Coalition and she and her husband, Tom, are active in the Humane Society International by working to protect and serve animals globally.
Writer, Editor and Rapporteur, The Aspen Institute
Ellen Stark spent more than 20 years as a writer, editor, and manager at Money magazine and Money.com, most recently in the role of deputy editor. At Money, she covered all aspects of personal finance, from retirement and investing to health care and credit cards, and produced packages recognized for excellence by the Gerald Loeb Awards, the Society of American Business Editors and Writers, and the American Society of Magazine Editors. In 2015, Ellen led the launch of the Money College Planner, a Money.com vertical that helps parents and students find the best value college using Money's exclusive rankings and customizable tools. Currently, she writes about personal finance, business, and entrepreneurship for publications that include Consumer Reports, Crain's New York Business, Bloomberg Businessweek, and AARP Bulletin.
Director of Policy Research, Morningstar
Aron Szapiro is director of policy research for Morningstar. Szapiro is responsible for developing research reports on policy matters, coordinating official responses to regulatory proposals, and providing investor-focused comments on policy issues to clients and the press. He also chairs Morningstar's Public Policy Council. His research has been covered in The New York Times, The Wall Street Journal, The Washington Post, The Journal of Retirement, and on National Public Radio. Before assuming his current role in July 2016, he served as Morningstar's associate director of policy research and as policy and finance expert at HelloWallet, a former subsidiary of Morningstar. Previously, he was a senior analyst at the U.S. Government Accountability Office (GAO), specializing in retirement security issues and pension plan policy. He also worked at the New Jersey General Assembly Majority Office. Szapiro holds a bachelor's degree in history from Grinnell College and a master's in public policy from Johns Hopkins University.
Chief Program Officer, Center for Financial Services Innovation
As Chief Program Officer, John is responsible for leading all of CFSI's programmatic activity, including its research, consulting, innovation, network, and policy practices. This integrated group of strategies is designed to foster promising innovations that advance consumer financial health. The goal of aligning business model drivers with customer outcomes at scale is what brought John to CFSI.

John's private sector career in financial services, technology, the humanities, and retail delivery have provided a broad range of experiences to draw from in addressing the multi-dimensional business issues of CFSI's members and clients. The art and science of combining these inputs in the unique scenarios of each partner provide an endless source of inspiration.

Outside of CFSI, John spends his time making guitar and piano music, as well as playing any sport he can find. He lives in Kansas City with his wife Janette and his children, Darby, Lillian, and Holland. John earned a B.S. in Computer Science at the University of Kansas.
CEO, Manifest
Anuraag Tripathi is the CEO and Co-Founder of Manifest, a company maximizing retirement outcomes by decreasing the administrative hurdles of account transfers. Previously, he worked in investment banking and volunteered his time to restructure Illinois pension liabilities. Manifest is Anuraag's third company and second in the retirement industry. Formerly, he helped design a recordkeeping system and built a full-service 401(k) provider for small businesses called Vest.
Managing Director,Global Benefits and Employee Well-being, Cigna
In this role, Jill leads the design and execution of Cigna's employee health and wellness and retirement strategies, ensuring alignment with Cigna's business and global talent strategies. Jill works in close partnership with leadership across Cigna to ensure that internal employee benefits offering align to Cigna's external market strategy wherever possible. Current focus includes the integration of recently acquired Express Scripts employees into Cigna's culture and programs. Prior to joining Cigna, Jill had held various Human Resources leadership positions with Nintendo of America, Fujitsu, and SCO. Across the span of her career, she has served in both a generalist capacity, as well as holding specialist positions leading benefits, compensation, HRIS and payroll. She has a degree from Carnegie Mellon University.
President & CEO, Prudential Retirement
Phil Waldeck is President & CEO of Prudential Retirement, a business unit of Prudential Financial, Inc. (NYSE: PRU), and a leading provider of defined contribution, defined benefit, nonqualified deferred compensation plan administration, and institutional investment and risk management services with account values in excess of $429.1 billion. Waldeck leads Prudential Retirement as it aims to transform the retirement landscape with progressive and responsive solutions for public, private, and nonprofit organizations, as well as products and services to make long-term financial security a reality for millions of individuals. The business holds top-tier market positions in Defined Contribution (DC) recordkeeping and administration, Stable Value investing, guaranteed lifetime income solutions for DC plans, and Pension Risk Transfer and longevity reinsurance strategies. Prior to his current role, Waldeck was the architect of the Pension Risk Transfer business within the financial services industry and led two of the landmark pension buy-outs in the U.S. with General Motors ($25 billion) and Verizon ($8 billion), as well as the nation's first pension buy-in with Hickory Springs. Additionally, Waldeck's team executed the breakthrough $28 billion reinsurance transaction covering longevity risk from the British Telecom Pension Scheme (Plan), as well as international longevity reinsurance transactions with UK insurers that cover pensions from Rolls Royce, British Airways and over 100 other U.K. pension plans. Waldeck previously led Prudential Retirement's Products & Advisory Services businesses. Before joining Prudential, Phil served as a senior vice president in CIGNA's retirement business. Phil earned a bachelor's degree, magna cum laude, from Tufts University and an MBA from the University of Michigan. He serves as the Chair of the Prudential Retirement Insurance and Annuity Company Board of Directors, and is Board Chair of Achieve Hartford!, a non-profit organization focused on closing the educational achievement gap within the Hartford, CT school system.
Head of Behavioral Science, Morningstar
Dr. Wendel is a behavioral scientist who studies financial behavior and how digital products can help individuals manage their money more effectively. He serves as Head of Behavioral Science at Morningstar, where he leads a team of behavioral scientists and practitioners to conduct original research on saving and investment behavior. Stephen has authored two books on applied behavioral science, Designing for Behavior Change and Improving Employee Benefits, and founded the non-profit Action Design Network, educating the public on how to apply behavioral research to product development with monthly events in ten cities. He has two wonderful kids, who don't care about behavioral science at all.
Program Associate, The Aspen Financial Security Program
Ben is a Program Associate for Policy and Market Solutions at Aspen FSP, where he supports the Retirement Savings Initiative's efforts to build sustainable retirement solutions for all American workers, and the EPIC program's consumer debt solutions work around delinquency, default, and debt in collections. Ben brings a breadth of experience in community organizing and product development to improve the financial health of low-income Americans. Prior to joining FSP, Ben served as VP of Business Development for Onward Financial, a nonprofit startup providing emergency savings and credit resources as an employee benefit to low-income workers. Previously he worked with United Way in Kansas City (his hometown) to promote alternatives to predatory short-term lending products. Ben holds a B.A. in Philosophy and History from Tulane University, and he tries to return to New Orleans every year for Jazz Fest or French Quarter Fest. He enjoys walking through the city, playing his guitar, and watching and playing basketball.
Chief Public Policy Officer, AARP
Debra Whitman is AARP's chief public policy officer, leading policy development, analysis and research, as well as global thought leadership supporting and advancing the interests of individuals 50-plus and their families. She oversees AARP International, the AARP Public Policy Institute, AARP Research, Policy and Brain Health, the Office of Policy Development and Integration, and Thought Leadership. Dr. Whitman is an authority on aging issues, with extensive experience in national policymaking, domestic and international research, and the political process. An economist, she is a strategic thinker whose career has been dedicated to solving problems affecting economic and health security, and other issues related to population aging. As staff director for the U.S. Senate Special Committee on Aging, she worked across the aisle to increase retirement security, lower the cost of health care, protect vulnerable seniors, and improve our nation's long term care system. From 2001 to 2003, Dr. Whitman served as a Brookings LEGIS Fellow to the U.S. Senate Committee on Health, Education, Labor and Pensions. Earlier in her career, she conducted research on savings and retirement for the Social Security Administration. She has been quoted by or appeared in numerous media outlets including The New York Times, Bloomberg, USA Today, NBC Nightly News, CBS News, The Huffington Post, The Washington Post, and Politico, among others. Dr. Whitman holds master's and doctorate degrees in economics from Syracuse University and a bachelor's degree in economics, math and Italian from Gonzaga University.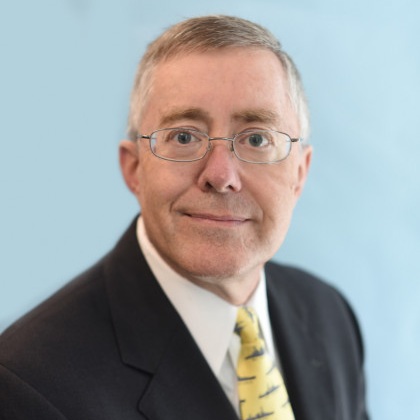 Founder, President and CEO, Retirement Clearinghouse
Spencer is Retirement Clearinghouse's Founder, President and CEO. Retirement Clearinghouse is a specialized provider of portability and consolidation services for America's mobile workforce and has serviced more than 1 million job-changing participants during Mr. Williams' 11 year tenure with the company. Prior to joining Retirement Clearinghouse, Williams served in a number of senior executive roles at MassMutual Financial Group, and as a retirement Services executive at Federated Investors, Inc.