BlackRock Head of Defined Contribution, U.S. & Canada
Anne F. Ackerley, Managing Director, is the head of BlackRock's Defined Contribution business in the U.S. and Canada. In this role, she is responsible for the development and distribution of investment products and services to over 60,000 defined contribution plans, including over 50% of the Fortune 100. Ms. Ackerley is a member of BlackRock's Global Operating Committee, Americas Executive Committee, Philanthropy Board, and the Retirement Committee for the BlackRock Retirement Plan. Prior to assuming her current role in 2015, Ms. Ackerley was the Chief Marketing Officer of BlackRock, where she was responsible for driving the firm's marketing strategy and supporting the firm's ongoing efforts to build the BlackRock brand. Prior to this role, Ms. Ackerley was the Chief Operating Officer of BlackRock's Global Client Group, developing and driving strategy across BlackRock's client businesses. From 2000 to 2009, Ms. Ackerley held various leadership roles in BlackRock's U.S. Retail Group, including serving as the head of the mutual fund group, the business liaison to the mutual fund boards, and the President of BlackRock's open and closed-end mutual funds. Prior to joining BlackRock in 2000, Ms. Ackerley spent 15 years at Merrill Lynch, most recently as the Chief Operating Officer of the mergers and acquisitions department.
Bipartisan Policy Center Director of Economic Policy
Shai Akabas is director of economic policy at the Bipartisan Policy Center. He has conducted research on a variety of economic policy issues, including the federal budget, retirement security, and the financing of higher education. Akabas joined BPC in 2010 and staffed the Domenici-Rivlin Debt Reduction Task Force that year. He also assisted Jerome H. Powell, now Chairman of the Board of Governors of the Federal Reserve System, in his work on the federal debt limit. For the past few years, Akabas has helped steer BPC's Commission on Retirement Security and Personal Savings, co-chaired by former Senator Kent Conrad and the Honorable James B. Lockhart III.
Georgetown University Center for Retirement Initiatives Executive Director
Angela M. Antonelli is a Research Professor and the inaugural Executive Director of the Center for Retirement Initiatives (CRI) at Georgetown University's McCourt School of Public Policy. She also is a Fellow of the National Academy of Public Administration. During her career, Ms. Antonelli has held senior management positions developing and overseeing the implementation of financial services, housing, labor and other economic policies for the White House Office of Management and Budget (OMB), as an Assistant Secretary for the U.S. Department of Housing and Urban Development (HUD) and a banking analyst for the U.S. Government Accountability Office (GAO). As the Executive Director of the CRI, Ms. Antonelli works closely with dozens of states and hosts a regular forum for states and cities interested in addressing the private sector workforce coverage gap. Ms. Antonelli is relied upon for her insights and opinions on issues related to retirement security and savings, including options for plan design and related legal and regulatory considerations. She serves as an advisor to state retirement programs and working groups and is currently a member of the World Economic Forum's Retirement Investment Systems Reform Project.
Federal Reserve Board Deputy Associate Director
David Buchholz serves as Deputy Associate Director of the Federal Reserve Board's Division of Consumer and Community Affairs. His responsibilities have included oversight of the division's Research, Data Analysis, and Policy Analysis units. Prior to joining the Board in 2007, he was Director of Applied Research and Innovation at the Corporation for Enterprise Development (CFED), where he managed work on financial security, affordable housing, small business, and tax policy. He also served as Vice President at the Self-Help Ventures Fund, where he directed a $2 billion secondary market program that expanded responsible, affordable financing to low-income homebuyers. He was also Executive Director of Good Work, a North Carolina nonprofit providing loans and technical assistance to entrepreneurs. He began his career as a Housing Counselor at St. Ambrose Housing Aid Center in Baltimore. He holds a B.A. from Augustana College, and an M.A. and Ph.D. in Political Science from Duke University.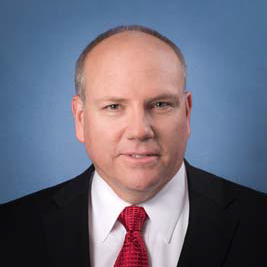 MetLife Senior Vice President, Life & Income Funding Solutions
Tim Brown is senior vice president, head of Life & Income Funding Solutions (LIFS) for MetLife. LIFS includes MetLife's Structured Settlements, Institutional Income Annuities, Specialized Benefit Resources (e.g., corporate and bank-owned life insurance) and non-pension Post Retirement Benefits businesses. The division is part of Retirement & Income Solutions, the company's institutional retirement business, which historically has been responsible for generating over 20 percent of MetLife's operating earnings. Brown, who joined MetLife in 1997, has over 25 years of experience in insurance and financial services, working in both individual and group markets with products including property casualty, healthcare, mutual funds, life insurance and annuities. In his current role, Brown has overall profit center and general management responsibility, including product oversight and development, underwriting and pricing, sales and relationship management, and service and operations, for the LIFS businesses. Prior to MetLife, Brown held positions with Prudential Financial and City Insurance Services. He has extensive knowledge of specialty life insurance and annuity products and has written and been quoted in published articles related to strategies for managing non-qualified benefit liabilities and securing lifetime income. Brown earned his Bachelor of Business Administration with a concentration in Finance & Economics from Susquehanna University in Selinsgrove, Pennsylvania. He is a FINRA Registered Principal, a Chartered Life Underwriter (CLU®), and a Chartered Financial Consultant (ChFC®).
UnitedHealth Group Director, Retirement Plan Investments
Blueprint Income Co-Founder and CEO
Matt is the Co-Founder and CEO of Blueprint Income, a startup working to bring the annuity market into the 21st century. The idea for Blueprint Income sprouted from his time at the U.S. Treasury, where he worked as a Policy Advisor with a portfolio that included retirement security, the decline of pensions, PBGC and myRA. Matt left the Treasury Department in 2013 to pursue an MBA at The Wharton School and started Blueprint Income there. Matt began his career at Lazard. He holds a B.A. from the University of Pennsylvania.
George Mason University Holbert L. Harris Chair of Economics
Tyler Cowen is Holbert L. Harris Chair of Economics at George Mason University and serves as chairman and general director of the Mercatus Center at George Mason University. With colleague Alex Tabarrok, Cowen is coauthor of the popular economics blog Marginal Revolution and cofounder of the online educational platform Marginal Revolution University. A dedicated writer and communicator of economic ideas who has written extensively on the economics of culture, Cowen is the author of several books and is widely published in academic journals and the popular media. Malcolm Gladwell described Cowen's latest book, The Complacent Class: The Self-Defeating Quest for the American Dream, as "brilliant." The book explores why the change that drives America forward has stopped. He writes a column for Bloomberg View; has contributed extensively to national publications such as the Wall Street Journal and Money; and serves on the advisory boards of both Wilson Quarterly and American Interest. His research has been published in the American Economic Review, the Journal of Political Economy, Ethics, and Philosophy and Public Affairs. Cowen is host of Conversations with Tyler, a podcast series that invites today's deepest thinkers to discuss their work, the world, and everything in between. Past guests include Jeffrey Sachs, Ezra Klein, and Kareem Abdul-Jabbar. In 2011, Bloomberg Businessweek profiled Cowen as "America's Hottest Economist" after his e-book, The Great Stagnation, appeared twice on the New York Times e-book bestseller list. Columnist David Brooks declared it "the most debated nonfiction book so far this year." Foreign Policy named Cowen as one of 2011's "Top 100 Global Thinkers," and an Economist survey counted him as one of the most influential economists of the last decade.
NEST Corporation NEST Insight Manager
Michelle manages partnerships and external relations for NEST Insight, a research unit set up by NEST Corporation to understand and help solve the challenges facing pension savers. Prior to joining NEST, she worked at the Social Market Foundation, a UK public policy think tank. Before this, she was responsible for fundraising and partnership management for the London Jazz Festival.
Centana Growth Partners
Partner
Ben Cukier founded Centana Growth in 2015 and is one of its Partners. Centana provides growth equity financing to rapidly growing companies in the financial services ecosystem. Centana is currently investing from its $250m fund. Ben has developed a keen understanding of the key players, regulatory environment and complexities of the asset management sub sector, as well as the broader financial services world. He previously led investments in companies in the capital markets and asset management space (Quantitative Brokers, PowerShares, ETF Securities, IndexIQ, Swan Global and VelocityShares) the retirement space (Aspire) and security (Jumio and Cloudmark). He also worked with portfolio companies such as Financial Engines. Before founding Centana Growth, Ben spent over 20 years in growth equity and finance. Ben spent 16 years at FTV Capital, a $2 billion growth equity fund, where he was a partner, served on the management committee, and led investments in financial services.
JP Morgan Asset Management Managing Director, Head of Institutional Defined Contribution Sales
Christopher Daley is the head of the Institutional Defined Contribution Investment Sales team at J.P. Morgan Asset Management. Chris joined the firm in 2011 and he and his team are
responsible for working with defined contribution plan sponsors to help optimize their plan's investment
menus and improve participant outcomes. Over the past 26-years, Chris has served in various sales and
sales management roles within the Defined Contribution industry. He brings a deep understanding of all aspects of the defined contribution space, including recordkeeping; trust/custody; plan design; communications and investments. Chris has a B.A. in Economics from The University of Vermont.
Paychex, Inc. Director of Product Management
Paul Davidson, director of product management at Paychex, Inc., started the retirement services division at Paychex with nothing more than the belief that saving for retirement should be an employee benefit accessible to all— not just those who work for large companies. With that vision, Paul architected, built, and today oversees the 401(k) product at Paychex, administering more than 77,000 401(k) plans, making Paychex one of the largest record keepers in the U.S. based on number of plans serviced.
With a concentration on the micro market, Paychex simplifies and minimizes the administrative burden for the employer, allowing businesses to offer employees state-of-the-art retirement benefits. These benefits can include fiduciary service, unrestricted share class access, investment advice, electronic 5500, as well as sophisticated allocation methods.

T. Rowe Price Head of Institutional DC Specialists, US
Michael Davis is head of U.S. institutional defined contribution plan specialists for Global Investment Services (GIS), the organization responsible for the firm's institutional business worldwide. In this role, he leads the team responsible for expanding the firm's reach and strategic engagement capabilities in the U.S. institutional defined contribution investment-only (DCIO) segment. He is a member of the GIS leadership team and plays a key role in guiding the group's U.S. DCIO strategy. Mr. Davis is a vice president of T. Rowe Price Group, Inc., and T. Rowe Price Associates, Inc. Prior to joining the firm in 2016, Mr. Davis spent 17 years with J.P. Morgan, where he ultimately became managing director and head of the western U.S. region for J.P. Morgan Asset Management. In 2009, he was appointed deputy assistant secretary for the U.S. Department of Labor's (DOL) Employee Benefits Security Administration. After four years at the DOL, he joined Prudential Financial as senior vice president and head of stable value and later served as director of institutional client relationships at Calvert Investments.
UTC
CIO
Diamonte joined United Technologies Corp. as Chief Investment Officer in December 2004. She is responsible for overseeing UTC's $59B in global retirement assets. This includes $27B in domestic pension plans, $9B in foreign pension plans and $23B in the defined contribution plan. Diamonte serves on UTC's Finance Council and is a trustee on pension committees in the US and the UK. Prior to joining UTC, she spent thirteen years with Verizon Investment Management. She served as Managing Director of Global Investments, responsible for asset allocation and management for their $40B pension plan. In 2013, Robin was appointed by President Obama and currently serves as chair of the Advisory Committee for the Pension Benefit Guaranty Corporation. Diamonte serves on the board for the Committee on Investment of Employee Benefit Assets (CIEBA), representing more than 100 of the country's largest private sector retirement funds on fiduciary and investment issues in Washington.
TIAA Managing Director, Head of Public Policy
Derek B. Dorn is Managing Director and Head of Regulatory Engagement & Public Policy at TIAA, the leading provider of financial services in the academic, research, medical, and cultural fields and a Fortune 100 organization. In this role, Derek leads the team responsible for crafting and implementing TIAA's regulatory engagement strategy at the global, federal, and state levels. He also oversees development, implementation, and communication of TIAA's public policy agenda, positioning TIAA as a thought leader before public officials, industry organizations, think tanks, and clients. Before joining TIAA, Derek was a Partner of Davis & Harman LLP, a Washington-based boutique law firm. There, he represented financial services providers, asset managers, and life insurers on a range of regulatory and legislative matters. Earlier, he held several positions in the U.S. Senate, most recently as Staff Director of a Senate Finance Subcommittee and Senior Finance Counsel to Senator Jeff Bingaman (D-NM) and earlier as Counsel to Senator Joseph Lieberman (I-CT).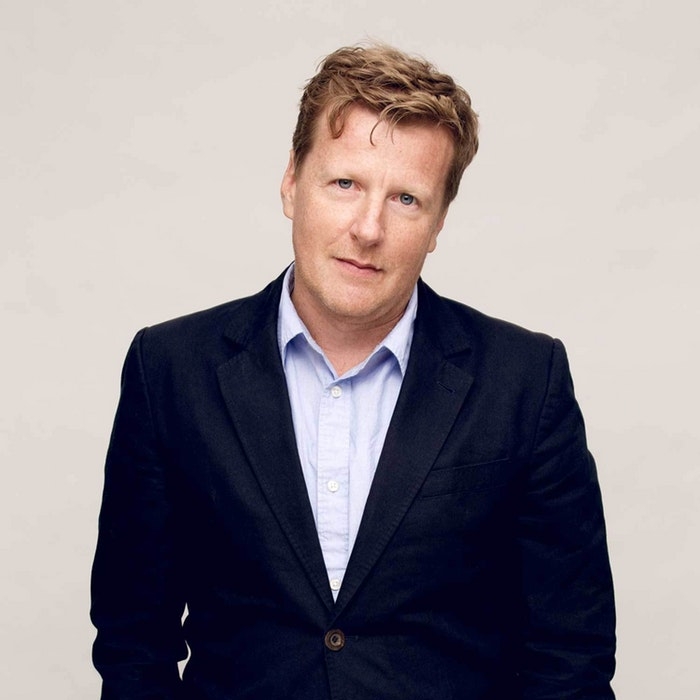 IDEO Senior Partner and Global Managing Director
Fred Dust works with leaders and change agents to unlock the creative potential of business, government, educational, and philanthropic organizations. A partner at IDEO, the acclaimed international design firm, Fred is a leading voice and practitioner of human-centered design and networked innovation. Fred helps organizations in media, finance, retail, and health confront significant disruption stemming from shifts in consumer behavior, social trends, economic pressures, and new technology. He is driven to catalyze networks to create change, and is particularly invested in developing new structures that can leverage the increased overlap between public, private, and philanthropic sectors. He currently serves on the Board of Directors for IDEO.org, the New School, and NPR as well as on the Board of Trustees for the Sundance Institute. Prior to IDEO, Dust was a project architect at Fernau & Hartman and spent eight years working with independent artists and major art organizations.
The Laura and John Arnold Foundation Director of Retirement Policy
Brenna helps lead the Foundation's strategic investments in retirement policy. She has worked extensively with state governments on initiatives related to tax and budget issues such as revenue forecasting; budget stabilization fund policy; revenue volatility; K-12 education; Medicaid and social services; and sovereign wealth funds. Most recently, she was a consultant with Alvarez & Marsal Public Sector Services, where she helped state and local governments identify and implement operational efficiencies. Prior to that, she served as a manager at The Pew Charitable Trusts and led a 50-state research and advocacy project aimed at encouraging state governments to adopt more sustainable long-term financial policies. Brenna worked as a public policy analyst at the North Carolina Budget and Tax Center, where she advocated for equitable tax policies and public investments to support low- and moderate-income individuals and families.
Smart Pension CEO and Co-founder
Andrew is the CEO and co-founder of Smart Pension - an online auto enrolment provider. Its platform was built specifically to help British businesses sign up their employees to a workplace pension scheme, as required by law. Co-founded with Will Wynne and launched in May 2015, Smart has already signed up tens of thousands of businesses and more than four hundred thousand members, as well as having taken more than £25mn in investment (including Legal & General). Smart Pension is the fastest auto enrolment platform on the market to sign up with and allows advisers and employers to use it for free - there are no upfront or ongoing charges for companies or their advisers. Previously, Andrew was Managing Director at Lloyds Banking Group.
Mercatus Center
Senior Research Fellow
Jason J. Fichtner is a Senior Research Fellow at the Mercatus Center at George Mason University. His research focuses on Social Security, federal tax policy, federal budget policy, retirement security, and policy proposals to increase saving and investment. Previously, he served in several positions at the Social Security Administration, including as deputy commissioner of Social Security (acting), chief economist, and associate commissioner for retirement policy. He also served as senior economist with the Joint Economic Committee of the US Congress. He also serves as an adjunct professor at the Georgetown McCourt School of Public Policy and the Johns Hopkins School of Advanced International Studies, where he teaches courses in economics, public finance, public policy process, public management, and public budgeting processes.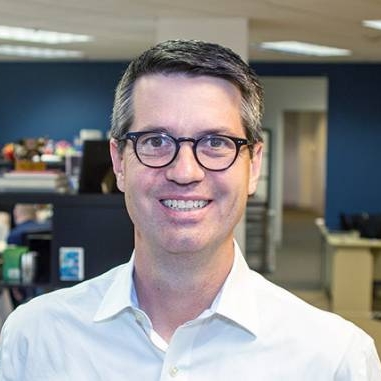 Commonwealth Executive Director
Timothy Flacke is the Executive Director of Commonwealth, a mission-driven organization that builds solutions to make people financially secure. Commonwealth collaborates with consumers, the financial services industry, policy makers, and non-profit organizations to discover ideas, pilot solutions, and drive innovations to scale, so that wealth – of opportunity, tools, financial assets – is possible for everyone. Tim co-launched the organization in 2001 and has served on its board of directors since that time, drawing on twenty-five years' experience in the non-profit and private sectors helping working people to build savings. Commonwealth's efforts have spawned new financial products and public policies responsible for helping over 550,000 people to save nearly $1B.
Bloomberg View Columnist
Justin Fox is a columnist for Bloomberg View, writing about business. He started there in January 2015, after serving as editorial director and executive editor of the Harvard Business Review. He is the author of The Myth of the Rational Market: A History of Risk, Reward, and Delusion on Wall Street. Before joining HBR, he wrote a column for Time and created the Curious Capitalist blog for Time.com. Previously, Fox spent more than a decade at Fortune magazine. He was a senior fellow at Harvard Kennedy School and a Young Global Leader of the World Economic Forum.
Pension Rights Center Executive Vice President
Karen Friedman is the Executive Vice President and Policy Director of the Pension Rights Center, the country's only consumer rights organization that works exclusively to promote and protect the retirement security of workers, retirees and their families. For more than 25 years, Karen has worked to shape and implement public policy and strategies and solutions to improve the nation's retirement income programs and provides a uniquely creative voice in finding innovative ways to promote the issue. Karen directs the "Pension Promises Campaign" to promote comprehensive solutions to improve the funding of underfunded multiemployer plans, while protecting retirees' benefits, and is also leading PRC efforts to develop retirement plans that serve today's and tomorrow's retirees.
NPR Co-host, The Indicator from Planet Money
Cardiff Garcia is a co-host of NPR's The Indicator from Planet Money. He joined NPR in November 2017. Previously, Garcia was the U.S. editor of FT Alphaville, the flagship economics and finance blog of the Financial Times, where for seven years he wrote and edited stories about the U.S. economy and financial markets. He was also the founder and host of FT Alphachat, the Financial Times's award-winning business and economics podcast. As a guest commentator, he has regularly appeared on media outlets such as Marketplace Radio, WNYC, CNBC, Yahoo Finance, the BBC, and others.
Finhabits CEO
Carlos Armando García is a serial entrepreneur with 15 years of financial and technology experience. In 2015, Carlos launched Finhabits to help close the retirement savings gap among minority communities in our country. Finhabits, a mobile-first platform, makes retirement services more inclusive. As the first automated platform of its kind to provide a bilingual service - in English and Spanish - it combines fiduciary advice with behavioral nudges, making it easy for everyone to get into the habit of investing in their future. Between 2012 and 2014 he was the Founder and Managing Director of Madison Quant Labs, an institutional investment fund that was selected in 2014 as a Futures Star by CTA Magazine. In 2009, he Co-funded Fundspire, the first web-based risk management and reporting platform for institutional investors. Fundspire was acquired in 2012 by eVestment.
Brookings Institution Guest Scholar
Josh Gotbaum, now a guest scholar with the Retirement Security Project at the Brookings Institution & chair of Maryland's Small Business Retirement Savings Board, is an advocate for reforming pension law/regulation & expanding retirement options including pooled-employer plans and state-sponsored auto-IRA programs. He joined Brookings after four years as Director (CEO) of PBGC. Josh focused PBGC on preserving pensions, not just waiting until they fail. One visible success was at American Airlines, where the pensions of 130,000 people were preserved. Another focus was the bipartisan Multiemployer Pension Reform Act of 2014. Gotbaum has also been an advocate for greater attention to corporate governance, environmental, and social factors in investing. He served on the G-20 US Advisory Committee on Impact Investing and worked to eliminate regulatory prohibitions on ESG investing. Institutional Investor twice included him on its Pension 40 list. At Brookings, Gotbaum has also written about federal fiscal policy and infrastructure. Gotbaum's career has spanned work in business, government and non-profits.
Nokia Global Pensions Team CIO
Ms. Grisi is head of global pensions for Nokia. She and her team of 40 are responsible for the oversight of the investments of and accounting for the Nokia pension and post-retirement benefit trusts totaling over $37 billion. In 2013, Ms. Grisi was named one of aiCIO magazine's Chief Investment Officer Power 100. In 2014, Ms. Grisi was nominated by Institutional Investor for an inaugural Intelligence Award for Thought Leadership in the Investment Management Industry. She was awarded CIO of the Year at Institutional Investor's Roundtable for Corporate Funds & Insurance Portfolios in March 2017 and was also a CIO finalist for the first annual Allocators 'Choice Award. Ms. Grisi serves on the National Board of the Girl Scouts of the USA; she is a Director of CMMB, an international health care service organization; Treasurer of the Committee on Investment of Employee Benefit Assets (CIEBA); a trustee of the Lucent Supplemental Healthcare Benefits Trust; and a Director of Managed Funds Association.
Fidelity Investments Head of Retirement Products and Solutions
Dave Gray serves as Head of Retirement Products and Solutions, Workplace Investing for Fidelity. Dave leads Fidelity's defined contribution, defined benefit, nonqualified plan, and self-directed brokerage product management and development team. The team develops and manages market-leading solutions for plan sponsors and participants. Prior to joining Fidelity, he worked at Charles Schwab where he served as Vice President of Retirement Services, and was responsible for client experience, product management, managed accounts, and business strategy. He served as a member of Schwab's Retirement Plan Services executive leadership team. Previously, Dave served as a Vice President at Standard Insurance Retirement Services where he built and led the client relationship management organization, and earlier as Vice President at Invesmart where he led the Eastern Region responsible for general management of the retirement plans business. Dave earned a Bachelor of Arts from Tennessee Temple University. He holds FINRA Series 7, 24, and 66 licenses.
Office of Representative Ron Kind Legislative Director
Hana Greenberg currently serves as Legislative Director to Representative Ron Kind, a senior member of the House Committee on Ways and Means. Hana advises the Congressman on legislative and regulatory issues related to international trade, tax policy, fiscal policy, pensions, and the economy. Previously, Hana advised Senator Charles E. Schumer on his work on the Senate Committee on Finance. Hana earned her bachelors in political science and American culture studies from Washington University in St. Louis and her masters of public policy and administration from Northwestern University.
JPMorgan Chase Institute
Director of Consumer Research
Fiona Greig is the Director of Consumer Research for the JPMorgan Chase institute. Previously, Fiona Served as the Deputy Budget Director for the City of Philadelphia from 2012 to 2014 and as an Adjunct Professor at the University of Pennsylvania. Prior to that, Fiona was a consultant at McKinsey & Company for five years, consulting public and social sector clients on strategy, operations and economic development. In 2009, Fiona started and ran Bank of DC, a financial inclusion program for the District of Columbia. She has published on economic and public health topics in journals such as the American Economic Review and AIDS and Behavior. Fiona was named a Rising Talent by the Women's Forum for the Economy and Society. She holds a B.A. from Stanford University and a Ph.D. in Public Policy from Harvard University.
Centurion Group, LLC Managing Partner
Mr. Hageney is a co-founder and managing partner of Centurion Group, LLC, a retirement plan consulting firm currently advising over 150+ corporations, non-profit and governmental agencies with over $16.1 billion in plan assets. Having worked in the defined contribution retirement plan business since 1993, Jim has developed lasting relationships with corporate clientele, actuaries, and attorneys. In addition to his work with 401(k), 403(b) and non-qualified deferred compensation plans, Jim is respected among his colleagues for his expertise in cutting edge plan design and investment analytics. Prior to co-founding Centurion Group, Jim was a founding partner of Sterling Investment Advisors, an investment advisory firm located in suburban Philadelphia, PA which specializes in qualified and non-qualified retirement plans and wealth management. Jim ran the retirement plan division and was responsible for client acquisition, client retention as well as participant education and advice services.
Seth D. Harris | Law & Policy Attorney
Seth D. Harris is an attorney in Washington, D.C. and a Visiting Professor at Cornell University's Institute for Public Affairs. Building on almost seven years of service in the Clinton Administration, he was Acting U.S. Secretary of Labor (and a member of President Obama's Cabinet) and Deputy U.S. Secretary of Labor from 2009 to 2014. Now, Secretary Harris is one of the nation's most sought-after analysts and commentators on work, workers, workplaces, labor market issues, and government performance, and a leading expert on labor and employment law and policy and retirement policy. Secretary Harris brings decades of experience as a teacher and scholar, attorney and advisor, corporate board member, and policymaker at the highest levels of the U.S. Government.
Women's Institute for a Secure Retirement President
Cindy Hounsell is the President of WISER, the Women's Institute for a Secure Retirement, a nonprofit organization that seeks to improve the opportunities for women to secure retirement income and to educate the public about the inequities that disadvantage women in retirement. Ms. Hounsell provides technical assistance to several national organizations and trains leaders and grassroots advocates as part of her role as Director of the National Resource Center for Women and Retirement Planning, funded by the U.S. Administration on Aging. Ms. Hounsell was appointed by Secretary of Labor Hilda Solis to the ERISA Advisory Council, and by the Bush Administration to the Advisory Panel on Medicare Education (APME) representing the field of retirement and financial planning.
ADP/NPRC VP, Government Relations
As VP of Government Relations for ADP, Pete Isberg manages legislative and regulatory affairs covering employer compliance matters and legislative trends. He has over 30 years of experience in working with states and Congress, as well as federal, state and local tax, workforce development and child support authorities concerning employment tax administration, employee benefits, retirement plans and information reporting issues. He is a former member of the IRS Information Reporting Program Advisory Committee. Pete also serves as President of the National Payroll Reporting Consortium, a non-profit trade association whose member companies provide payroll processing, employment tax filing and other payroll related services to nearly 2 million employers, representing over one-third of the private sector work force.
The Brookings Institution
Nonresident Senior Fellow
Mark Iwry (pronounced "Eevry") is a Nonresident Senior Fellow at the Brookings Institution and a Visiting Scholar at the Wharton School. He served from 2009 to January 2017 as Senior Advisor to the Secretary of the Treasury and concurrently as the U.S. Treasury Department's Deputy Assistant Secretary for Retirement and Health Policy. Mark has been a partner in the law firm of Covington & Burling and Of Counsel to the law firm of Sullivan & Cromwell, where he provided advice, counsel, and assistance to major corporations, financial institutions, trade associations, small businesses, and non-profit organizations. He also previously served as the Treasury Department's Benefits Tax Counsel, a Research Professor at Georgetown University, and a co-founder and Principal of the Retirement Security Project at Brookings.
Executive Director & Head of Retirement Insights
Investment Management
Meghan Jacobson, executive director, Head of Retirement Insights within Investment Management. Previously, Meghan was Head of US Product Strategy – Retirement in JPMorgan's Funds Distribution Group focusing on the firm's product research and positioning activities. Previously, Meghan was a client advisor and a client portfolio manager with the Multi Asset Solutions team focusing on the JPMorgan SmartRetirement target date funds. In 2003, Meghan began her career with the company focusing on Institutional clients and consultants. Meghan has a B.A. in the honors program and a minor in business from Villanova University. Meghan holds Series 7, 63 and 24 licenses and is a CFA charterholder.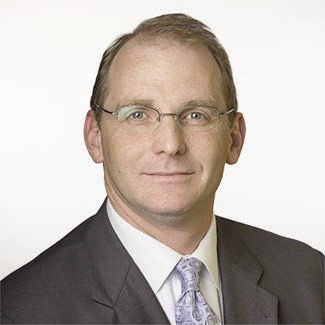 Invesco Head of Institutional Defined Contribution
Greg Jenkins is a Managing Director and Head of Institutional Defined Contribution on the North American Institutional team. As a managing director, he and his team are responsible for new business development and relationship management with plan sponsors and consultants. In addition to his role at Invesco, Mr. Jenkins serves on committees with the Defined Contribution Institutional Investment Association, the National Association of Government Defined Contribution Administrators, Inc. and the Defined Contribution Real Estate Council. He is a frequent speaker and thought leader on relevant topics in the retirement Industry. Mr. Jenkins joined Invesco in 2010. He entered the investment management industry in 1991 and has over 20 years of experience in the defined contribution market. Most recently, he was with Morgan Stanley Investment Management, where he was responsible for institutional defined contribution relationships and consultant relations. Prior to that, he was vice president of defined contribution sales at Charles Schwab from 2001 to 2007. Before Charles Schwab, contribution arena, at three firms, including Financial Engines and Invesco. Mr. Jenkins earned a BA degree in economics from the University of Colorado and an MBA from the University of Texas at Dallas. He is a Chartered Financial Analyst® (CFA) charterholder and a member of the CFA Institute. He holds the Series 3, 7, 30, 63, 65 and 79 registrations.
Overhead Door Corporation VP, Compensation and Benefits
Marc Jenkins joined Overhead Door Corporation in 1988 in the corporate benefits department. During his tenure, the company has gone from being a public company, to being owned by a private investment firm to now being owned since 1996 by Sanwa Shutter Corporation, a Japanese manufacturer of building material products. Responsibilities have included many roles in Human Resources ranging from labor negotiations, compensation management, benefits, HRIS, payroll, and project lead for various closures, startups, and acquisitions. Marc's undergraduate degree is from the University of North Texas in Business Computers Information Systems and he earned his Certified Employee Benefits Specialist (CEBS) designation from The Wharton School.
AARP Public Policy Institute
Senior Strategic Policy Advisor
David C. John is a Senior Strategic Policy Advisor at the AARP Public Policy Institute focusing on pension and retirement savings issues. PPI is AARP's internal think tank. John also serves as the Deputy Director of the Retirement Security Project at the Brookings Institution. RSP focuses on improving retirement savings in the United States, especially among moderate and low income workers. Prior to joining AARP, John was a Senior Research Fellow at The Heritage Foundation for 14 ½ years. John has written and lectured extensively on reforming the nation's retirement programs.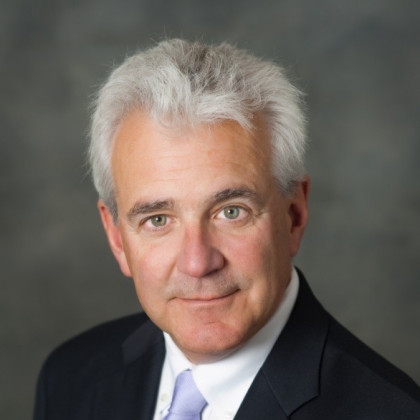 Retirement Clearinghouse, LLC EVP, Policy and Development
Mr. Johnson is head of Policy and Development at Retirement Clearinghouse LLC and works on public policy matters as well as the commercial development of Auto Portability. A financial services industry veteran of more than 40 years, Johnson previously was SVP and head of Business Development for New York Life's Retirement Income Security business, where he was responsible for developing and leading New York Life's strategy with regard to guarantees in retirement plans and rollover IRAs. Prior to New York Life, Johnson was with MassMutual for 12 years, most recently as head of Business Development for the company's Retirement Income Business. Johnson began his career at The Johnson Companies, a benefits consulting firm, recognized as the birthplace of the 401(k) savings plan. He has a B.A. in Religion from Gettysburg College and attended the Harvard Business School Program for Management Development. He has been a Board member of the Plan Sponsor Council of America, the Retirement Income Industry Association and a trustee for the Employee Benefit Research Institute.
Managing Director
State Street Global Advisors
Melissa Kahn is a Managing Director and Retirement Policy Strategist with State Street Global Advisors (SSGA). She is tasked with strengthening SSGA's position as an advocate supporting retirement and pension related issues. She is focused on increasing SSGA's engagement with key policy makers and leveraging these connections to inform future research projects. Melissa is an attorney with extensive experience in developing and implementing policy and strategies on domestic and international employee benefits legislation and regulation, as well as Social Security reform. Prior to joining State Street Global Advisors, Melissa was a principal with MJKAHN Associates, LLC, an employee benefits consulting firm.
United Income
SVP of Operations
Elizabeth Kelly serves as SVP of Operations for United Income, which uses new technology to provide holistic financial planning and investment management to people nearing or entering retirement. Prior to joining United Income, Elizabeth served as Special Assistant to the President at the White House National Economic Council. In that capacity, she led White House engagement with federal agencies and external partners to develop and execute the President's retirement security, financial inclusion, unemployment insurance, and sustainable capitalism agendas. In this capacity, she coordinated the development, rollout, and defense of major rules and guidance, including the fiduciary ("conflict of interest") rule and Military Lending Act rules closing prior loopholes to cap loans to service members at 36% APR. Earlier in her career, Elizabeth worked at the U.S. Department of Housing and Urban Development and as a law clerk to Judge Stephen A. Higginson on the U.S. Court of Appeals for the Fifth Circuit.
The Pew Charitable Trusts Research Officer
Clinton Key leads Pew's research on savings and financial security including conducting original research that explores when, how, and how much American households save, examines how savings are used for financial security, and evaluates the potential of programs and policies to improve the financial situation of Americans. In leading this research portfolio, Key develops and implements rigorous data collection and analysis strategies to create a better understanding of household saving behavior and the role of savings in people's lives. As a primary spokesman for the project, he presents findings to diverse audiences, including policymakers, across the country.
Mercer Partner
Muriel is a Partner within Mercer's wealth practice and leads the national mid-market defined contribution consulting business. She has a focused expertise in providing fiduciary liability management, investment consulting, vendor evaluation, and financial wellness strategy to corporate and not-for-profit retirement plan clients. Before joining Mercer in 2005, she served as Regional Vice President of Great-West Retirement Services in Orlando, FL overseeing the client management and business development responsibilities for the Southeast US defined contribution clients. During her time at Great-West, Muriel also worked in their Washington, DC office as a Sr. Account Executive and in their Atlanta office as a Regional Director. Muriel graduated from the University of Colorado, Boulder with a B.S. degree in Business Administration, Marketing. She has obtained the designations of Chartered Financial Consultant (ChFC) and Chartered Life Underwriter (CLU).
AARP Public Policy Institute VP, Financial Security
Gary Koenig is Vice President of Financial Security in the AARP Public Policy Institute (PPI), where he leads a team of policy experts working on economic, finance, and consumer issues important to the population age 50+. He also leads the development of AARP's strategy on savings and financial planning. Mr. Koenig has been working on financial security issues for more than 20 years, and is a recognized expert on Social Security, retirement savings, and the economic well-being of older Americans. Prior to joining AARP in 2008, Mr. Koenig was an economist for the Congressional Joint Committee on Taxation where he specialized in employer-provided pensions and retirement plans. Most recently, Mr. Koenig developed the idea of Supplemental Transition Accounts for Retirement, an innovative proposal to increase retirement income security and reform Social Security, with colleagues from the Brookings Institution and the Mercatus Center at George Mason University.
Groom Law Group, Chartered
Principal
Michael Kreps specializes in issues relating to public policy, fiduciary responsibility, and plan funding and restructuring. He routinely represents both private and public sector clients before federal agencies and Congress. Previously, Michael served as the Senior Pensions and Employment Counsel for the U.S. Senate Committee on Health, Education, Labor, and Pensions from the 110th through the 114th Congresses. In that role, he managed all aspects of the Committee's retirement agenda and had primary staff responsibility for pension legislation, including the pension investment provisions of the Dodd-Frank Wall Street Reform and Consumer Protection Act, the funding stabilization and Pension Benefit Guaranty Corporation reform provisions of the MAP-21 Act of 2012, the Pension Relief Act of 2010, and the CSEC Pension Flexibility Act. He also led the Committee's oversight of regulatory activities involving employee benefit plans. Michael writes and speaks frequently on retirement and health policy.
T. Rowe Price Senior DC Strategist
Lorie Latham is a senior defined contribution strategist for Global Investment Services (GIS), the organization responsible for the firm's institutional business worldwide. In this role, she serves as a subject matter expert and thought leader on large-market defined contribution issues and consults with key institutional relationships on a range of strategy and policy matters. Ms. Latham is a vice president of T. Rowe Price Group, Inc., T. Rowe Price Associates, Inc., and T. Rowe Price Canada. Ms. Latham has over 21 years of industry experience. Prior to joining the firm in 2016, Ms. Latham served as a defined contribution strategy leader and director at Towers Watson Investment Services (TWIS), where she provided a full range of investment consulting services to defined contribution plans and led the Defined Contribution Steering Committee responsible for TWIS's strategy and thought leadership.
JPMorgan Asset Management
Head, Retirement Solutions
Anne Lester, managing director, is Global Head of Retirement Solutions for J.P. Morgan Asset Management's GIM Solutions, where she is responsible for advancing the firm's market-leading retirement investment product offering and thought leadership. Ms. Lester is a seasoned asset allocation specialist who leads the development of the firm's defined contribution asset allocation strategies including the JPMorgan SmartRetirement target date funds and the firm's Dynamic Withdrawal strategy. As the architect of the firm's SmartRetirement strategy, Ms. Lester has worked to help define and determine the potential applicability of J.P. Morgan's investment processes and strategies to retirement issues faced by corporations and governments worldwide, as many organizations begin shifting some or all of the responsibility for retirement investing and spend-down to individuals. She and her team were awarded 2014 Morningstar U.S. Allocation Fund Manager of the Year for this effort. She is also a member of the portfolio management team of the JPMorgan Income Builder Strategy. Ms. Lester, who joined J.P. Morgan in 1992, worked as a fixed income and currency trader and portfolio manager in the Milan office prior to her move to Global Multi-Asset Group in 2000.
EBRI President and CEO
Lori Lucas, CFA, is the President and CEO of EBRI. Lori is responsible for leading EBRI in its mission to provide unbiased, fact-based research and data on retirement, health care, and other benefits that provide financial security for American workers. Formerly, Lori was an Executive Vice President and Practice Leader at Callan, where she led Callan's DC business, and developed research and insights into retirement trends for the benefit of clients and the industry. In previous roles, Lori was Director of Retirement Research at Hewitt Associates, served as a vice president at Ibbotson Associates, as a pension fund consultant at J.H. Ellwood & Associates, and an analyst and product development leader at Morningstar, Inc. Lori received a Bachelor of Arts from Indiana University and earned a Masters from the University of Illinois. Additionally, she earned the right to use the Chartered Financial Analyst® designation. Lori is the immediate past Chair of the Defined Contribution Institutional Investment Association and has served as the Vice Chair and Research Chair of EBRI. She is a former columnist for Workforce Management online magazine. She has testified before the Senate HELP Committee, the DOL, SEC, and ERISA Advisory Council.
The George Washington University School of Business Professor
Annamaria Lusardi is the Denit Trust Endowed Chair of Economics and Accountancy at the George Washington University School of Business (GWSB). Moreover, she is the founder and academic director of GWSB's Global Financial Literacy Excellence Center (GFLEC). Previously, she was the Joel Z. and Susan Hyatt Professor of Economics at Dartmouth College, where she taught for twenty years. She has also taught at Princeton University, the University of Chicago Harris School of Public Policy, the University of Chicago Booth School of Business, and Columbia Business School. From January to June 2008, she was a visiting scholar at Harvard Business School. She holds a Ph.D. in Economics from Princeton University and a BA in Economics from Bocconi University in Milan, Italy. Dr. Lusardi has won numerous research awards. Among them is the 2018 Oscar and Shoshana Trachtenberg Prize for Faculty Scholarship , the 2017 Skandia Research Award on Long-Term Savings (awarded in Sweden), the 2015 Financial Literacy Award from the International Federation of Finance Museums (awarded in China), the 2013 William E. Odom Visionary Leadership Award from the Jump$tart Coalition for Personal Financial Literacy, and the 2007 Fidelity Pyramid Prize, an award to authors of published applied research that best helps address the goal of improving lifelong financial well-being for Americans.
National Institute of Ageing, Ryerson University Senior Research Fellow
Bonnie-Jeanne is the Senior Research Fellow of the National Institute of Ageing (NIA) at Ryerson University. She is also a Fellow of the Society of Actuaries and the resident scholar at Eckler Ltd. Her research focuses on the financial and health aspects of Canada's aging population. Bringing together leading industry experts and building on academic best practices coupled with innovative ideas, her insightful perspectives continue to help advance the retirement security landscape. Bonnie-Jeanne has published numerous academic papers on a wide variety of topics relating to retirement financial security for Canadians. In 2014, her research created the concept of the Living Standard Replacement Rate (LSRR). That paper won the 2014 Pension, Benefits and Social Security Scientific Committee Award Prize for Best Paper at the 30th International Congress of Actuaries. Already helping sponsors and members of retirement plans in the Canadian retirement service industry, the LSRR work has attracted national and international media attention and is also informing professionals as it has been added to the Society of Actuaries Fellowship examination requirements for new actuaries. Bonnie-Jeanne is a prolific guest speaker at industry and public policy engagements, and she recently appeared before parliament as a witness on how government can better support the well-being of Canadian seniors.
Harvard Kennedy School Aetna Professor of Public Policy and Corporate Management
Brigitte Madrian is the Aetna Professor of Public Policy and Corporate Management at the Harvard Kennedy School. Before coming to Harvard in 2006, she was on the Faculty at the University of Pennsylvania Wharton School (2003-2006), the University of Chicago Graduate School of Business (1995-2003) and the Harvard University Economics Department (1993-1995). She is also a research associate and co-director of the Household Finance working group at the National Bureau of Economic Research. Dr. Madrian's current research focuses on behavioral economics and household finance, with a particular focus on household saving and investment behavior. Her work in this area has impacted the design of employer-sponsored savings plans in the U.S. and has influenced pension reform legislation both in the U.S. and abroad.
Office of Senator Cory Booker Economic Policy Advisor
Chad serves as the economic policy advisor for Senator Cory Booker, with a portfolio including labor, banking, tax, retirement, and poverty policy. Prior to his current role, he was a senior advisor at the White House National Economic Council and Domestic Policy Council, leading the Obama Administration's work on child poverty in rural areas, among other projects. Chad served in other roles in the Obama Administration, including at the US Department of Agriculture and the White House Office of Cabinet Affairs. Chad is a graduate of Emory University and the Woodrow Wilson School at Princeton University.
OregonSaves Executive Director
Ms. Massena joined OregonSaves as its first Executive Director in September of 2015. With its Board and a strong team of internal and external collaborators, Massena helped design and launch the innovative retirement savings program that, when fully implemented, is expected to be available to over 1 million Oregonians who currently do not have access to retirement savings at work. A native of the Northwest, Ms. Massena began her career in Oregon focused on investment and retirement solutions for employers and individuals, co-founding an investment consultancy in 1991 that specialized in defined contribution plans. When the internet beckoned, she joined a startup firm in San Francisco providing online portfolio advice for 401(k) savers. In 2001 Massena was recruited to State Street Corp. where from San Francisco and Boston she led regional, Americas and global teams providing investment analytics services to institutional clients. She earned a B.A. from Portland State University and is a Chartered Financial Analyst.
CFFC Retirement Commissioner
Diane is New Zealand's Retirement Commissioner, and leads the Commission for Financial Capability (CFFC). Her goal is to build the financial capability of New Zealanders of all ages, with an emphasis on low income and vulnerable groups, as well as an increased focus on young people. The big picture is to help New Zealand's ageing population prepare for a future where they will have to support themselves more and rely on the government less, and that takes a lifetime of planning. This year the CFFC launched the development of its Sorted in Schools programme, which will equip students with the skills and knowledge to make wise financial decisions at every life stage. As the mother of two children she shares the concerns of other parents and grandparents over the new challenges that are facing young people at a time when debt levels are high and home ownership is declining – factors that can have a worrying effect on their prospects for retirement. The issues Diane grapples with can be difficult and the subject matter dry; her approach is to use innovation, humour, personal insights and story-telling to enable her messages to resonate with her audience.
Common Wealth Founding Partner
Alex is a Founding Partner at Common Wealth, a Toronto-based company dedicated to expanding access to good retirement plans and strengthening retirement security. In partnership with SEIU, Common Wealth recently created my65+, the first retirement plan for lower- and moderate-income workers in Canada. He recently co-authored a report for the World Bank on lessons learned from the evolution of the Canadian pension model. Alex has advised governments, unions, associations, international financial institutions, startups, and pension funds with collective assets exceeding a trillion dollars on a wide range of pensions and retirement-related issues. In 2015, Alex was appointed as a special advisor on the implementation of the Ontario Retirement Pension Plan. Alex is a regular speaker and commentator on pensions and retirement issues in both Canada and the US, including as part of such forums as the Brookings Institution, the Aspen Institute, Forbes, the Globe and Mail, the Association of Canadian Pension Management, and Pensions and Investments.
Verizon Manager, Investment Management
Chris is currently Manager – Investment Management at Verizon Investment Management Corp. (VIMCO). In this role he is responsible for the investment design of the defined contribution retirement plans of Verizon Communications, which total $30B and provide retirement savings for over 150,000 employees and their families. Chris has over 20 years of experience in defined contribution retirement plan design and administration. He has been awarded the CFA charter, the CEBS designation, and has an MBA in Human Resource Management from Fairleigh Dickinson University.
BridgePoint Group, LLC
Practice Director
As a Practice Leader for BridgePoint, Jody has hands-on experience leading financial services firms through strategic assessment and transformation of their businesses for profitable growth. This includes working with leading asset management firms on their growth strategies across institutional and retail businesses.
Wells Fargo Asset Management Head of Defined Contribution Business
Nate Miles is head of Defined Contributions Business for Wells Fargo Asset Management. He joins the firm from WisdomTree Asset Management, where he served as U.S. head of retirement solutions. In this capacity, he oversaw the creation and execution of marketing strategies and distribution for retirement business across all platforms. Prior to joining WisdomTree, Nate worked as a managing director at State Street Global Advisors (SSGA) and head of U.S. investment strategy with the Defined Contribution (DC) team, where he began his investment industry career in 2005. In this role, he led a team of DC investment strategist who specialized in expanding SSGA's sales efforts across DC clients and prospects. The team also served as internal and external experts on DC strategies, plan design architecture, and key regulatory and legislative topics affecting the retirement industry. Nate is a graduate of Wilfrid Laurier University and holds an honors bachelor of arts degree in economics and financial management. He has earned the right to use the CFA designation and is a member of the CFA Society of Boston.
DCIIA President and CEO
Lew Minsky is the President and Chief Executive Officer of the Defined Contribution Institutional Investment Association (DCIIA). Before helping launch DCIIA in 2010, Lew was the owner and managing member of Minsky Consulting through which he advised plan sponsors, service providers and fiduciary committees on governance, public policy and compliance issues. Earlier in his career, Lew served as the senior in-house counsel for a Fortune 200 company, where he had primary responsibility for governance and compliance issues relating to employee benefit plans and executive compensation arrangements. He has also worked as an attorney at major law firms and began his legal career working in the General Counsel's office at the US Department of Commerce. Lew is a recognized thought leader on retirement plan issues and has provided expert testimony to the federal regulatory agencies as well as both the House Education and Labor Committee and the House Ways & Means Committee.
The Aspen Institute Financial Security Program Senior Program Manager
As Senior Program Manager at the Aspen Institute Financial Security Program, David researches and writes on financial challenges facing low- and moderate-income Americans, including retirement insecurity, income volatility, and a lack of short-term savings. He previously served as a legislative aide to U.S. Senator Sherrod Brown (D-OH), handling health care and Social Security issues and working on the landmark health reform law that passed in 2010. David has held various internships over the years, including with the U.S. Senate Finance Committee, the White House National Economic Council, the law firm Hogan Lovells, the Office of Management and Budget, Citizens for Tax Justice, and the National Association of Community Health Centers. He holds a BA in Political Science from Tufts University, an MPA from the Woodrow Wilson School at Princeton University, and a JD from the Georgetown University Law Center, where he was a Public Interest Law Scholar.
Center for Retirement Research at Boston College Director
Alicia Munnell is the Peter F. Drucker Professor of Management Sciences at Boston College's Carroll School of Management. She also serves as the Director of the Center for Retirement Research at Boston College. Before joining Boston College in 1997, Professor Munnell was a Member of the President's Council of Economic Advisers (1995-1997) and Assistant Secretary of the Treasury for Economic Policy (1993-1995). Previously, she spent 20 years at the Federal Reserve Bank of Boston (1973-1993), where she became Senior Vice President and Director of Research in 1984. She has published many articles, authored numerous books, and edited several volumes on tax policy, Social Security, public and private pensions, and productivity. Professor Munnell was co-founder and first President of the National Academy of Social Insurance and is currently a member of the American Academy of Arts and Sciences, the Institute of Medicine, and the Pension Research Council at Wharton. She is a member of the Board of The Century Foundation, the National Bureau of Economic Research, and the Pension Rights Center. In 2007, she was awarded the International INA Prize for Insurance Sciences by the Italian Accademia Nazionale dei Lincei in Rome.
Voya Financial CEO, Retirement
Charles ("Charlie") Nelson is chief executive officer of Retirement for Voya Financial, overseeing Retail Wealth Management, Tax-Exempt and Corporate Markets, which comprise the company's workplace and individual retirement businesses, including 401(k), 403(b) ,457 plans and IRAs Prior to joining Voya, Charlie served as president of Retirement Services for Great-West Financial and most recently led the legacy Great- West retirement business of Empower Retirement, a business unit of Great-West Life and Annuity Insurance Company. He has over 30 years of leadership experience in the industry and was named the second most influential player in the 401(k) market, according to the 401(k) Wire's 2012 Most Influential ranking list. During his career, Charlie has managed all aspects of defined contribution and defined businesses; overseeing government, healthcare, nonprofit, 401(k) and FASCore institutional lines of business, while also managing recordkeeping, administration, operations, sales, products, financial results and broker-dealer services.
JP Morgan Asset Management Managing Director
Daniel A. Notto, managing director, is an ERISA strategist with Retirement Solutions at J.P. Morgan Asset Management (JPMAM). An ERISA attorney with more than 30 years of experience, Dan translates complex ERISA requirements into practical concepts to help further JPMAM's services to retirement clients. He serves as a resource to JPMAM's sales, product development and other professionals and helps communicate the firm's perspectives on retirement issues to clients and prospects. Prior to joining JPMAM, Dan held several positions, including senior vice president and retirement plan counsel at AllianceBernstein, and vice president, general counsel and consulting practice director with Universal Pensions (now Ascensus). Dan has also worked in the legal department of Investors Diversified Services (now Ameriprise Financial). He has been a frequent speaker and author on retirement plan legislative and regulatory topics. Dan holds a BS from the University of Minnesota and received his JD (cum laude) from William Mitchell College of Law. He has received the Certified Pension Consultant (CPC) designation from the American Society of Pension Professionals & Actuaries (ASPPA). He is a member of the bar of New York.
NIRS Executive Director
Since January 2011, Diane Oakley has served executive director of the National Institute on Retirement Security leading its research and education work on retirement. Before joining NIRS, Ms. Oakley served as senior policy advisor to Congressman Earl Pomeroy, (ND) helping the Congressman formulate legislative strategy on a range of tax, pension, Social Security, financial services, and workforce issues. Prior to her service on Capitol Hill, Ms. Oakley held leadership positions with TIAA, a leading financial services provider. She holds a B.S. in Mathematics from Fairfield University and an M.B.A. in Finance from Fordham University. She is has appeared on C-Span, Fox Business News, Nightly Business Report and Marketplace.
Vice President, The Aspen Institute
Executive Director, The Aspen Institute Financial Security Program
Ida Rademacher is vice president at the Aspen Institute and executive director of Aspen financial security program – a leading national program dedicated to solving the most critical financial challenges facing America's households and to shaping policies and products that enable all Americans to become more financially stable and secure. Ida combines a passion for creating deeply shared prosperity with a background in consumer insights and policy research. Her expertise on a range of consumer finance, retirement and tax policy topics makes her a frequent resource for journalists and policymakers at all levels of government. Previously, Rademacher served in research and leadership roles with Prosperity Now (formerly CFED), the Center for Applied Behavioral and Evaluation Research at AED, and the Aspen Institute economic opportunities program. She currently serves on the board of Common Cents Lab, EARN and the Financial Clinic.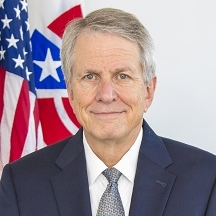 Pension Benefit Guaranty Corporation Director
Tom Reeder is the 15th Director of the Pension Benefit Guaranty Corporation. Reeder began his employee benefits career as an associate attorney at Akin, Gump, Strauss, Hauer and Feld and later at Paul, Hastings, Janofsky and Walker, where he became a partner in the national employee benefits practice group. In February of 2000, he joined the office of Benefits Tax Counsel in the Office of Tax Policy in the Department of the Treasury where he worked for three Administrations. He was named Benefits Tax Counsel in 2005. He joined the staff of the Senate Finance Committee in May of 2009. As such, he was a key advisor in several significant legislative initiatives affecting the employee benefits arena. Starting in March of 2013, Reeder served as an executive in the Office Chief Counsel at the IRS. A native Texan, Reeder is a graduate of the University of Texas at Austin College of Arts and Sciences, Graduate School of Business, and School of Law.

Lakeside Wealth Management President
Tim Rice, President of Lakeside Wealth Management (Lakeside), has over 15 years of experience in the finance industry. He began his career at Lakeside in 2004. Tim focuses in both private wealth and retirement plan advising. Prior to his work at Lakeside, Tim was a Derivatives Specialist for Goldman Sachs. He also served in key business development roles at The Minute Maid Company and Hormel Foods Corporation. Tim is a graduate of Indiana University. He has served in key roles for both the Boys & Girls Club of Greater Northwest Indiana and Housing Opportunities, Inc. Most recently, Tim and his wife, Shelly, co-chaired the $4MM Capital Campaign to build a new Boys & Girls Club in Chesterton, IN. Tim and Shelly are the proud parents of two children, Jackson and Georgia. Lakeside is a team of 39 professionals whose mission is to educate and enable their clients to achieve financial confidence through a structured process aligned with personal input and values. Lakeside serves its clients in a fiduciary capacity, managing and consulting on over $1.2 Billion in client assets, on behalf of individuals, families, corporations and non-profits. Lakeside consistently differentiates itself through its unique participant experience that consistently drives higher participation and deferral rates, along with stronger utilization of the Roth 401(k). Tim is particularly passionate about leaving the world a better place than he found it.
UnidosUS Vice President
Eric Rodriguez, UnidosUS Vice President, oversees the Office of Policy and, Advocacy which is charged with directing the organization's legislative affairs, public policy research, policy analysis, and field advocacy work. He is responsible for the UnidosUS federal and state legislative priorities and agenda. Headquartered in Washington, DC, UnidosUS is the largest national Hispanic civil rights and advocacy organization in the United States. Through its network of nearly 300 affiliated community-based organizations, UnidosUS reaches millions of Hispanics each year in 41 states, Puerto Rico, and the District of Columbia. Mr. Rodriguez has extensive experience overseeing the UnidosUS public policy and advocacy activities on a wide range of issues. From 2007 to 2008, he served as deputy vice president of the public policy department and previously directed the Policy Analysis Center, a position he held for five years.

Guideline COO
Jeff Rosenberger is COO at Guideline, the company transforming retirement savings with the first all-inclusive, fee-free 401(k) platform. Previously, Jeff was the Head of Product Strategy at Earnest and the VP of Research and Customer Development at Wealthfront – dating back to when it began as kaChing. Before moving to the consumer world, Jeff worked in enterprise software and consulting for some of the largest banks in North America. He has PhD in Management Science & Engineering from Stanford University.
NARPP President and Co-Founder
Laurie is the President and Co-Founder of NARPP (The National Association of Retirement Plan Participants) a 501(c)(3) non-profit dedicated to improving the long-term financial stability for all working Americans. She is the Co-Founder of N Labs, the award-winning design and innovation lab committed to developing solutions to deeply entrenched challenges in retirement savings. She is the Co-Founder of Icon, the first universal retirement plan, designed and built for the 75 million working Americans that do not have access to a workplace savings plan. Laurie's expertise is in financial decision-making, behavioral finance, human centered design, strategy, qualitative research, ecosystem design, and branding. Her approach is informed by systems thinking, cultural anthropology, and interdisciplinary problem solving. She is known for executing large scale, high impact projects.
NEST Corporation
NEST Insight Director
Will is Executive Director of NEST Insight, NEST's in-house research and thought leadership unit focused on delivering cutting-edge research into how to improve retirement outcomes for the 'DC generation'. He has nearly 15 years of experience working in strategy, public policy and research relating to personal finance and pensions, including time working for the UK Government on financial inclusion and on the design and implementation of their landmark Automatic Enrolment programme. In 2008 he joined NEST, shortly after it was formed (then as PADA) and joined the Executive Team in 2010 as Strategy Director. In 2016 he oversaw the launch of the Insight Unit and since earlier this year has been focused on it full time. Outside of NEST he is a member of the research committee of the International Centre for Pensions Management, and of the World Economic Forum's project expert committee for their Retirement and Investment Systems Reform Project.
The Pew Charitable Trusts Director, Retirement Savings Project
John Scott directs Pew's retirement savings project. The project conducts original research and works with experts and policymakers to understand what barriers to retirement savings exist in the United States; how specific policy initiatives might increase retirement savings; and whether strengthening the disclosure of fees can help employers and employees make better decisions about retirement plans. Before joining Pew, Scott taught and conducted research on public policy at the University of North Carolina at Chapel Hill with a focus on issues related to aging, tax policy, and the policymaking process. He continues to hold a research associate professorship in UNC's Department of Public Policy. Scott also has extensive experience in retirement policy, having worked in advocacy on retirement and compensation issues in Washington.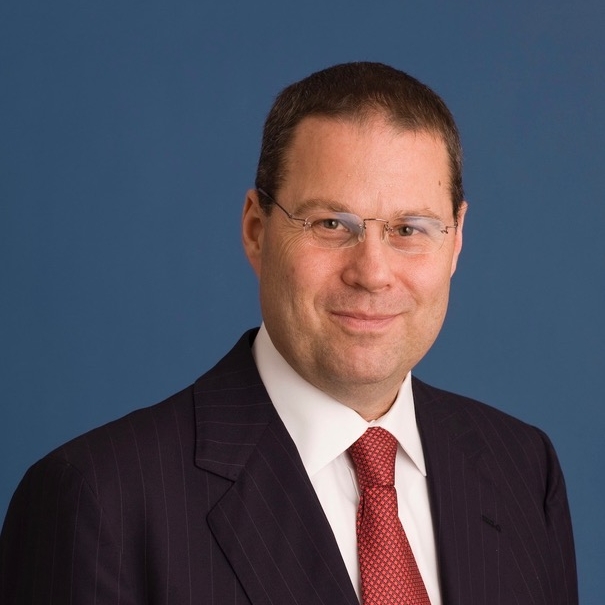 National Coordinating Committee for Multiemployer Plans Executive Director
Michael D. Scott is the Executive Director for the National Coordinating Committee for Multiemployer Plans (NCCMP). He has broad investment banking, advisory and public policy experience from serving in senior positions in the U.S. Government and the private sector. Prior to NCCMP, Mr. Scott ran his own advisory business where he advised clients on federal credit, infrastructure, federal budget issues, public-private solutions, legislation and regulations, as well as GSE and housing finance reform. At U.S. Department of the Treasury, Mr. Scott was responsible for federal credit, federal and private sector restructurings, privatizations, infrastructure finance, and government financial policy. Mr. Scott served as Senior Adviser to U.S. Securities and Exchange Commission (SEC) Chairman Chris Cox and Mary Schapiro during the financial market crisis. He was the senior SEC official responsible for the Chairman's role on the Financial Stability Oversight Board and the Federal Housing Finance Oversight Board. In the private sector, Mr. Scott led the U.S. Government investment banking businesses at Banc of America Securities and Miller Buckfire & Co., LLC. Mr. Scott is a member of the CFA Institute and the CFA Society North Carolina. He holds an MBA in finance from Boston College and a BSBA in finance from The Ohio State University.
The Investment Company Institute Senior Economist
Jason Seligman is a senior economist with ICI where he's engaged in retirement and behavioral investor research. Before coming to ICI Seligman was at the Department of Treasury, and on the faculty of The Ohio State University and The University of Georgia. He holds a PhD in economics from the University of California, Berkeley.
AFL-CIO Policy Director, Special Counsel to the President
Damon A. Silvers is the Director of Policy and Special Counsel for the AFL-CIO. He joined the AFL-CIO as Associate General Counsel in 1997. Mr. Silvers serves on a pro bono basis as a Special Assistant Attorney General for the state of New York and is a Senior Fellow for the Roosevelt Institute. He is a member of the Investor Advisory Committee of the Securities and Exchange Commission, and the Public Company Accounting Oversight Board's Investor Advisory Group. Mr. Silvers is also a member of The Century Foundation's Board of Trustees and is a member of the board of the investor coalition CERES. From 2008 to 2011, Mr. Silvers served as the Deputy Chair of the Congressional Oversight Panel for TARP. Mr. Silvers has also served on the Treasury Department's Financial Research Advisory Committee, as the Chair of the Competition Subcommittee of the United States Treasury Department Advisory Committee on the Auditing Profession and as a member of the United States Treasury Department Investor's Practice Committee of the President's Working Group on Financial Markets.
The Aspen Institute Financial Security Program Director, Retirement Savings Initiative
Jeremy Smith is the Director of the Retirement Savings Initiative and Associate Director at the Aspen Institute Financial Security Program, where he focuses on fostering innovative policy solutions to expand savings and wealth for all Americans. Before joining FSP, he served as Director of Strategic Initiatives at the Pew Charitable Trusts, where he was responsible for developing and launching new research and advocacy campaigns. He was also Deputy Director for Government Relations at the Service Employees International Union, where he led advocacy efforts on a broad range of economic policy issues on behalf of SEIU's members.
MetLife AVP, Federal Relations
Irica Solomon serves as MetLife's Global Government Relations head for the US Business Product issues in Washington as Assistant Vice President. With almost 25 years of Capitol Hill, policy and advocacy experience to support her efforts, she is tasked with strengthening the organization's outreach and involvement in the federal and political arenas. Among other private sector experience, prior to joining MetLife in 2015, Solomon served on both sides of the political aisle as a legislative aide in the House and Office of Legislative Affairs under President Bill Clinton. She holds a Bachelor of Arts degree in Political Economics from Syracuse University and a Master's in Public Policy from George Washington University.
Writer/Editor and Rapporteur The Aspen Institute
Ellen Stark spent more than 20 years as a writer, editor, and manager at Money magazine and Money.com, most recently in the role of deputy editor. At Money, she covered all aspects of personal finance, from retirement and investing to health care and credit cards, and produced packages recognized for excellence by the Gerald Loeb Awards, the Society of American Business Editors and Writers, and the American Society of Magazine Editors. In 2015, Ellen led the launch of the Money College Planner, a Money.com vertical that helps parents and students find the best value college using Money's exclusive rankings and customizable tools. Currently, she writes about personal finance, business, and entrepreneurship for publications that include Consumer Reports, Crain's New York Business, Bloomberg Businessweek, and AARP Bulletin.
Morningstar Director of Policy Research
Aron Szapiro is director of policy research for Morningstar. Szapiro is responsible for developing research reports on policy matters, coordinating official responses to regulatory proposals, and providing investor-focused comments on policy issues to clients and the press. He also chairs Morningstar's Public Policy Council. His research has been covered in The New York Times, The Wall Street Journal, The Washington Post, The Journal of Retirement, and on National Public Radio. Before assuming his current role in July 2016, he served as Morningstar's associate director of policy research and as policy and finance expert at HelloWallet, a former subsidiary of Morningstar. Previously, he was a senior analyst at the U.S. Government Accountability Office (GAO), specializing in retirement security issues and pension plan policy. He also worked at the New Jersey General Assembly Majority Office. Szapiro holds a bachelor's degree in history from Grinnell College and a master's in public policy from Johns Hopkins University.
AARP Public Policy Institute Director, Banking and Finance
Lori Trawinski joined the AARP Public Policy Institute (PPI) in 2010 and is responsible for research and analyses of policy issues relating to mortgage lending, foreclosures, reverse mortgages, housing finance reform, consumer debt, financial services, and banking. She is also AARP's thought leader on age diversity in the workforce. Dr. Trawinski helps lead and manage PPI's Financial Security Team. She was also the project director of the Future of Work@50+, a multiyear PPI project examining issues related to employment challenges faced by older Americans. She frequently speaks to the press about age diversity, financial management, foreclosures, reverse mortgages, and consumer debt issues. Dr. Trawinski began her career as an economist at the U.S. Department of Commerce, Bureau of Economic Analysis, where she worked on estimation and analyses of international securities transactions in the balance of payments accounts. A bond market expert, Dr. Trawinski was vice president, director of research at The Bond Market Association and was director of debt market research at Freddie Mac. She has also worked as a consultant on securities-related issues and taught macroeconomics at Northern Virginia Community College. Dr. Trawinski holds a PhD in economics and finance, an MA in international economics, and a BA in financial management from The Catholic University of America in Washington, DC. In addition, Dr. Trawinski holds an executive certificate in financial planning from Georgetown University and is a CERTIFIED FINANCIAL PLANNER™ professional. In November 2017, she completed the diversity and inclusion certificate program at the ILR School of Cornell University.
Vanguard Principal
Mr. Utkus is principal and director of the Vanguard Center for Investor Research. The Center conducts and sponsors research on investor behavior and decision-making. It also works to apply behavioral insights to real-world settings. The Center's scope includes individual investors (whether direct, advised, or in defined contribution plans), and institutional investors. The Center's work will be of interest to investors, advisors, consultants, employers, media, the research community, and policymakers. Mr. Utkus's personal research interests include retirement economics, behavioral finance, and the role of psychology in household financial decisions. He earned a B.S. from the Massachusetts Institute of Technology and an M.B.A. from The Wharton School of the University of Pennsylvania. He is a member of the advisory board of the Wharton Pension Research Council, is currently a visiting scholar at Wharton, and is a member of the board of trustees of the Employee Benefit Research Institute in Washington, D.C.
AARP Senior Legislative Representative for Social Security and Retirement
Michele L. Varnhagen is the Senior Legislative Representative for Social Security and Retirement at AARP. Prior to joining AARP, Ms. Varnhagen served as Labor Policy Director for the US House Committee on Education and the Workforce from 1999-2013. Her responsibilities included all legislation related to retirement, health care, and workforce skills and training. Michele also worked as pension counsel to the US Senate Subcommittee on Labor from 1988-1994 and social policy advisor to USAID from 1995-1998. Ms. Varnhagen has a BA in economics from New York University and a JD from Catholic University.
Prudential Retirement President and CEO
Phil Waldeck is President and CEO of Prudential Retirement, a business unit of Prudential Financial, Inc. (NYSE: PRU), and a leading provider of defined contribution, defined benefit, nonqualified deferred compensation plan administration, and institutional investment and risk management services with assets under management in excess of $365 billion. Waldeck leads Prudential Retirement as it aims to transform the retirement landscape with progressive and responsive solutions for public, private, and nonprofit organizations, as well as products and services to make long-term financial security a reality for millions of individuals. The business holds top-tier market positions in Defined Contribution (DC) recordkeeping and administration, Stable Value investing, guaranteed lifetime income solutions for DC plans, and Pension Risk Transfer and longevity reinsurance strategies. Prior to his current role, Waldeck was the architect of the Pension Risk Transfer business within the financial services industry and led two of the landmark pension buy-outs in the U.S. with General Motors ($25 billion) and Verizon ($8 billion), as well as the nation's first pension buy-in with Hickory Springs.
AARP Chief Public Policy Officer
Debra Whitman is AARP's chief public policy officer, leading policy development, analysis and research, as well as global thought leadership supporting and advancing the interests of individuals 50-plus and their families. She oversees AARP's Public Policy Institute, AARP Research, Office of Policy Development and Integration, Thought Leadership, and AARP International. Dr. Whitman is an authority on aging issues, with extensive experience in national policymaking, domestic and international research, and the political process. An economist, she is a strategic thinker whose career has been dedicated to solving problems affecting economic and health security, and other issues related to population aging. As staff director for the U.S. Senate Special Committee on Aging, she worked across the aisle to increase retirement security, lower the cost of health care, protect vulnerable seniors, and improve our nation's long-term care system. From 2001 to 2003, Dr. Whitman served as a Brookings LEGIS Fellow to the U.S. Senate Committee on Health, Education, Labor and Pensions. Earlier in her career, she conducted research on savings and retirement for the Social Security Administration.